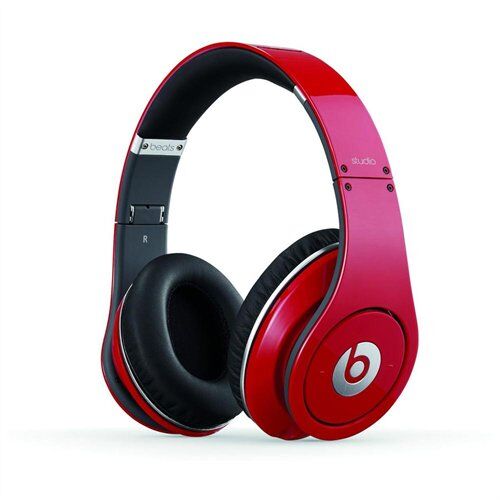 Doctor Dre Beats are among the world's best headphones. Sporting both high aesthetic appeal and state-of-the-art sound reproduction, these headphones represent the top end of audio accessories.
The concept behind Dr. Dre headphones is studio realism. Doctor Dre believes the listening audience should be able to hear the music the same way the artist does. This has resulted in headphones that are built to studio professional standards, but which come with a correspondingly high price tag. eBay lists many Dr. Dre headphones for less, but shoppers should still be careful they do not overspend. It is all too easy to pay more, but not hear the benefits.
Types of Dr. Dre Headphones
There are several different types of Dr. Dre Beats consisting of pro, studio, wireless, mixer, and solo. Each type is manufactured towards a different buying market, from professional sound engineers to casual listeners. All of these headphones are relatively expensive, but prices vary according to type. The following Dr. Dre Beats are listed according to retail value, beginning with the most expensive.
Pro
Doctor Dre Pro headphones are designed for the studio engineer, as well as for those audiophiles who accept nothing less than the finest musical detail in every note. Marketers claim these headphones pick up sounds in a recording that are otherwise indiscernible. This is made possible by technology that restores sound quality that is lost in file compression.
The pro headphones are extremely robust as they are manufactured with an aluminium gun metal frame. Heavily padded and overstuffed ear cups provide excellent sound isolation qualities without the need for additional power switches.
Studio
Doctor Dre Studio headphones are the more plush version of the pro. They likewise have superb sound isolation qualities that make them ideal for all musical purists. They facilitate the same detail of sound that gives them the edge over many competitors available headphones. The main difference is in their design and features. As they are made for the studio, these headphones are not as robust. The studio headphones are made of softer and breathable materials with an emphasis on comfort. Users can also take calls, skip songs and adjust volume from the controls on the cord.
Wireless
Doctor Dre Wireless headphones are designed with ultimate convenience in mind. These may be the beats of choice for who need to multitask. The wireless headphones have built-in controls on the outside of the ear cups, and can be synced with various devices that support SBC, APT-X, and AAC bluetooth. The wireless beats experiences no loss of sound quality from being cable free, but cables are supplied as an option for users. Batteries are recharged by connecting the headphones into a computer USB port, but give at least 10 hours of continuous play before this becomes necessary.
Mixr
Doctor Dre Mixr headphones are an industrial strength piece of audio equipment. The mixr headphones can produce undistorted playback at very high volume with ultimate sound isolation. This makes them ideal for DJs who operate over high level dance party noise. With adjustable ear cups, these headphones are highly adaptable, lightweight, and made to withstand very tough conditions.
Solo
Doctor Dre Solo headphones are a domesticated and smaller version of the studio beats. The solo headphones are aimed at the mass market. They are lightweight, compact, durable, and put together with the highest aesthetic considerations. These beats are marketed to the image conscious consumer who may wear the headphones as a fashion accessory. Like the studio version, the solo headphones are high on comfort with multiple controls. The wearer can take incoming phone calls with the flick of a switch.
Choosing the Right Headphones
The five categories of Dr. Dre Beats are designed to cover all bases of headphone use. The variations in price reflect less about audio quality itself, and more about styling, control features and sound isolation capabilities. However, customers can expect somewhat lower audio quality in the solo version. Customers should also avoid falling for the seductive marketing hype that encourages them to spend more unnecessarily. Instead, they should focus on what each type provides in terms of practical function and value. Customer reviews can direct the customer towards the right type, as long as they read a wide range of them. The studio headphones receive some of the best reviews.
Dr Dre Beats are costly when compared with most competitors products, although are by no means the most expensive. By weighing up the advantages and disadvantages of each type, a customer can determine if they are worth the price. The below chart outlines some of the ways a buyer can ascertain the right Dr. Dre Beats between three popular types. The differences between the three listed here and the wireless and mixr headphones is in functionality rather than performance.
| | | |
| --- | --- | --- |
| Beats | Pros | Cons |
| Pro | Virtually indestructible; powerful sound throughout lows, mids and highs | Expensive; not comfortable for long and continuous use; bass can dominate; tight fitting and heavy |
| Studio | Plush and padded ear cups for supreme comfort; complete sound isolation; intense low end sound; effective noise cancellation; mute and cell phone call answer function | Expensive; runs on AAA batteries rather than rechargeables |
| Solo HD | Lightweight; versatile; comfortable; stylish; good noise cancellation | Somewhat muddier bass sound |
The above points of difference between the headphone categories are only broadly descriptive. There are several other headphone types within each category where variables may be found in control functionality.
Separating Fact from Marketing
Before buying Dr. Dre Beats, the customer should source some objective third party reviews of the product. According to some users, Dr. Dre Beats are no better than a few other high-end brands that sell for considerably less. The high price of Dr. Dre's products are largely the result of their strong image building since first releasing their product in 2008 in conjunction with Monster Cable. The popularity of Dr. Dre as a hip hop artist over a number of years has also added enormously to their status. For the image conscious customer, owning a pair of Dr. Dre Beats may be well worth the price, but any potential customer must be aware that what they are paying for above a quality set of headphones is the status symbol.
Although the full range of Dr. Dre Beats is marketed to have exceptional sound quality, the cheaper solo headphones are noticeably inferior in sound quality, especially the bottom end. To compensate, flashy design ensures this variety of Dr Dre Beats has not suffered in the sales department.
How to Buy Dr. Dre Headphones on eBay
Searching for Dr. Dre Beats on eBay is easy, and can be done with either a specific or general search. If you know what type you want, enter a search specific query such as "Dr. Dre Beats Solo", or enter a generic search if you want a broad overview. Also, check availability on eBay Deals, as they might have a package deal worth considering.
Always take careful note of all details listed by the seller, and make comparisons with a few other potential listings. Make sure your potential seller includes a hassle-free returns policy, and check customer reviews on the particular model you wish to buy. To ensure your designated seller is reputable, look for their eBay top rated seller certificate and make note of their customer feedback score.
Conclusion
These days, audio manufactures make certain they capture every corner of the buying market. However, with such a large range of high-end headphones available, the best pair for a particular customer may not be any easier to find. More options offer a wider selection, but as is so often the case, a plethora of choice only confounds the customer. The job of making the right selection on a pair of headphones has become tougher rather than easier. That is why it is so important that a customer know what they need in their headphones. It only gets easier with experience, but in the meantime, those buying this type of equipment should consult the reported findings rather than allow themselves to be seduced by the sales pitch.
Beats by Dr. Dre Headphones|Dr. Dre Headphones|Headphones|Wireless Dr. Dre Headphones|Used Headphones