This guide is to help you identify the differences of a genuine China Brush - Suifan's Kwang Tze Solution vs a fake one.
ALL IMAGES SHOW GENUINE LEFT AND FAKE RIGHT
1. When you receive the genuine item in its sealed box, you can smell the woddy smell of the lotion, with the fake one you don not.
2. The genuine front image is BLUE and gold, not BLACK and gold like the FAKE.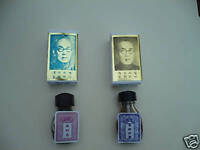 3. On the sideS of the genuine box will show you: expireation date, lot number, company name, address, telephone, fax, website, ingridients, and a bird logo. You won't find any of this information on the FAKE.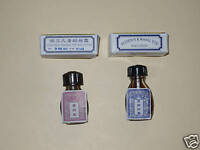 4. The Original bottle has a PINK and white label, not BLUE and white like the FAKE.
5. The genuine bottle cap is BROWN with some chinese symbols, not BLACK with chinese symbols like the FAKE.
6. The genuine bottle also has some chinese symbols ENGRAVED in the back, the FAKE has non (fake bottle seems to be a it taller).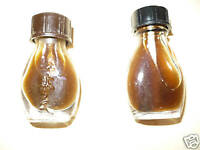 7. The Genuine certificate has the BIRD logo and the website, the FAKE does not (it has a "V" logo instead).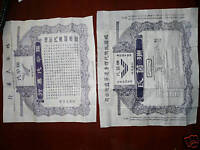 8. The lotion in the genuine bottle not only has a STRONG WOOD SMELL, but it seems thicker than the FAKE.
9. Last but not least, the genuine brush has a WOOD stick, the FAKE has a WHITE PLASTIC stick instead.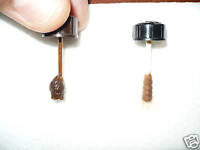 I hope this help those of you who are looking to try this solution, but are not sure what to expect. The genuine of this solution it does what is design for very well with no side effects. Make sure to follow the directions: apply a THIN LAYER to penis head between 30-2 hours before intercorse. Make sure to wash it off before intercorse. Some people clain to do 2 applications by applying the first, after 1 hour repeat application, after 30-60 min from 2nd application wash it off and you should be good to go. I have not the 2 applications my self, just the single application.
I hope this helpful to all of you. I know for fact that seller NATURE & HERBS does carry the genuine product.