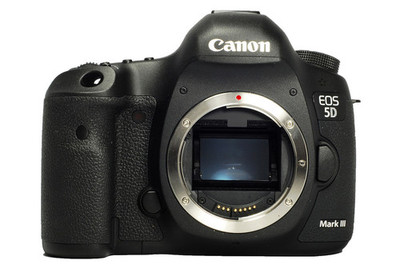 The biggest online shopping day of the year is here! So don't miss out on some of the best prices available for Cyber Monday bargains on eBay Deals. With discounts of up to 90 percent on
eBay Deals
, you can save on in-demand, high-quality products, including tablets, smartphones, video game consoles, toys for kids, and the latest clothing fashions. And don't forget to
sign up
for eBay Deal Alerts to keep up to date on the latest discounted deals eBay Deals has to offer.
Electronics
Take advantage of hugely discounted electronic items in eBay Deals'
Tech Deals
category. These in-demand products include high-tech offerings on the latest laptops, tablets, smartphones, video game consoles, cameras, and other electronic devices. You can find a wide selection of Cyber Monday bargains on eBay Deals and complete your holiday shopping without even leaving the house! Make sure to act quickly, because items are limited and deals can disappear fast.
Tablets, Laptops, and Smartphones
Mobile device lovers continue to seek out the latest state-of-the-art
iPads, Tablets, and eReaders
, all available for eBay Deals' Cyber Monday sale. You can find a variety of Cyber Monday deals, including the iPad Mini. Or, you can find deals on the Asus laptops, Dell Notebooks, Macbook pros with Retina Display, and other devices in the
Laptops and Netbooks
category. eBay Deals also offers Cyber Monday bargains on the iPhone 5C, Nexus phones, and other popular smartphone brands in the
Cell Phones
category.
Video Game Consoles
Video game players can find a wide selection of Cyber Monday deals on their favorite video game consoles, games, and accessories by searching the
Video Games and Consoles
category. Super deals include PS3 and Xbox 360 bundles, the Sony PS Vita, and the latest consoles, games, and accessories from Sony, Microsoft, and Nintendo: the Playstation 4, Xbox One, and Wii U.
Cameras
Professional and amateur photographers can search the
Cameras and Photo
category for a variety of Canon and other brands of DSLR cameras, including the Canon Mark III 5D and the Canon T3i DSLR kit. Also available is a wide selection of other cameras and accessories like the GoPro Camera HD Hero3, backdrop supports and lighting, flashes, and memory cards.
Other Electronics Devices and Accessories
Within the
More Consumer Electronics
category you can find fantastic Cyber Monday deals on such items as a Western Digital My Passport 2 TB external hard drive or Garmin Nuvi GPS navigation system.
Clothing and Accessories
Add some new fashions and accessories to your wardrobe this Cyber Monday and search the
Fashion Deals
category, which includes men's, women's, and kid's clothing, shoes, and accessories. You can also find beautiful jewelry and watches in this category.
Clothing and Shoes
For the best fashion deals, shop eBay Deals for
Men's Clothing
,
Women's Clothing
,
Kids Stuff
,
Handbags, Backpacks, and Bookbags
,
More Clothing, Shoes, and Accessories
. A few examples of popular Black Friday deals include Ugg Women's Bailey Button boots and Ugg Women's Classic Short boots, as well as a variety of slippers and PJ sets.
Jewelry and Watches
To find exclusive deals on watches and jewelry, check out the eBay Deals'
Fine Jewelry
,
Fashion Jewelry
, and
Watches
offerings within the Fashion Deals section. Popular products include jewelry like CZ studs and 1/2 ct. black and white diamond heart pendants, as well as a variety of Invicta Pro Diver watches.
Toys for Kids
Cyber Monday deals also include
toys
that kids love. Just search the
Home Deals
section on eBay Deals for a selection of toy favorites, including a wide range of remote control toys, electronic and board games, puzzles, learning games, and playsets, among other popular toy types.
How to Buy Cyber Monday Bargains on eBay Deals
While shopping for the best Cyber Monday deals on eBay Deals, you can find the best deals on the latest electronic devices in the
Tech Deals
category. You can also shop for the latest in winter wear and other clothing in the
Fashion Deals
category. If you can't find what you are looking for, click the More button at the end of each category for additional items or use the Find a Perfect Deal search bar located at the bottom of the page to find specific items on eBay Deals. Check back daily to see what new discounts
eBay Deals
has to offer, and take advantage of the free shipping on every item you buy. Check out eBay Deals on Cyber Monday for some of the best deals online or anywhere. Fortunately, eBay Deals offers great discounts year round, so if you don't find the deal you want at first, come back and visit eBay Deals each week for the best product prices online.