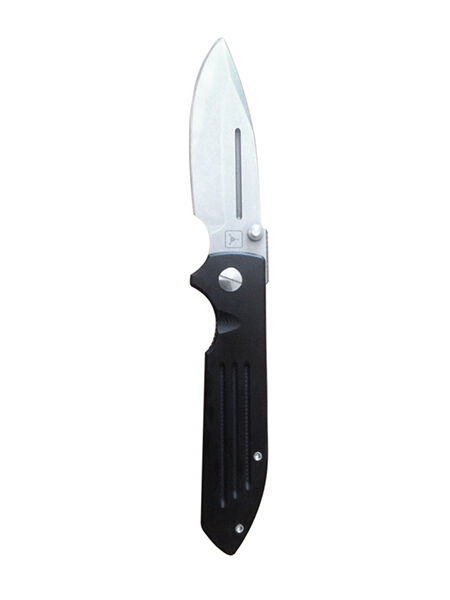 Triple Aught Designs, or TAD, makes a range of survival gear, and the brand offers knives for a wide variety of uses and budgets. Whether shopping for a new or used TAD survival knife, consumers have the choice between custom and production models. The company makes products with steel and wooden handles, and shoppers can find titanium or steel blades.


Finding the Right Size
When it comes to a survival camping knife, consumers have an abundant variety of blade lengths, and bigger products may not always work the best. For those who regularly hunt and fish, a smaller TAD knife may work better for cleaning and carving tasks. On the other hand, smaller blades may not be as adept at rugged tasks. Large survival knives work great for chopping and battening, and the products may be a better option for those who enjoy camping and hiking.
Fixed Blades
A fixed blade knife is generally more durable because there are fewer moving parts. For most survival situations, a fixed blade TAD knife is an ideal choice. The products function better than moving knives, and they are better suited to cutting, prying, or thrusting. Folding knives may be better for everyday situations, and they are ideally suited to a back pocket or leather sheath.
Full or Partial Tang
A full-tang knife is one in which the handle and blade are made from a single piece of metal. The grip or scale may be attached to the handle to create a comfortable grip. Full tangs are more durable than rat-tail, partial, or half tangs, and the products usually maintain their rigidity. Over time, a partial-tang survival knife may loosen, and the user may note that there is a certain amount of play between the handle and blade. Full-tang knives maintain their rigidity, and even if the grips are lost, the blade and handle are still functional.
Sharp Tips
Survival knives that have a sharp tip or spear point can make an ideal weapon in a survival situation. The products are suited for stabbing and thrusting, and they have a sharp tip that can make its way through thick hides or heavy outerwear. In addition, a survival knife with a spear point can be strapped to a longer pole, and this simple knife can transform into a survival item that can be used to fish or dig.
Single or Double Blade
Ideally, a survival knife should have a single-edged blade. Single blades work great for cutting firewood in a safe and efficient manner. Choosing a flat-spine survival knife is another option. Products that have a sturdy spine are ideal for starting fires with ferro rods. In addition, a solid spine turns a survival knife into a tool upon which pressure can be exerted with minimal danger.
Flat Pommel or Handle
A survival knife may have a handle that is solid or rounded. Since survival knives may be used to pound tent stakes or dig a hole for ice fishing, a product with a sturdy, flat pommel may be more versatile.
Choosing a Blade Material
Stainless steel, carbon steel, and titanium are commonly used to make survival knives, and each material has its own strengths and weaknesses. The different products have their own characteristics for holding and maintaining a sharp edge, and certain materials are more resistant to rust than others.
Stainless Steel
Stainless steel is among the most common choices, and the product is durable and virtually rust proof. The one downside to stainless steel is that the finished blade takes more effort to hone.
Carbon Steel
Carbon steel requires more care than stainless steel, and the product may rust easier than the alternatives. The upside to carbon steel blades is the fact that the knives' blades are easier keep sharp.
Titanium
Titanium is known for its high quality, and a survival knife that is made from the material is easy to keep sharp and extremely long-lasting. Titanium knives are among the most durable, and the products usually provide decades of service when properly maintained
Shopping for TAD Gear Survival Knives on eBay
To find TAD Gear survival knives on eBay, users can start at the eBay homepage. Click the Shop by Category section and then click theSee all Categories heading. Scroll down to the section that says Sporting Goods and click the link underHunting. Finally, click the Knives and Tools tab. From there, shoppers can easily refine their search by identifying the brand TAD in the section on the screen's left. eBay has a shopping guide for hunting knives where consumers can see detailed information about how to choose a particular product.