Pet owners who want to place their animals on raw diets need meat and bone grinders. Manufacturers rarely advertise that their
meat grinders
can also handle bones. This is because grinding bones is hard on meat grinder motors. However, heavy-duty meat grinders with all-metal construction and powerful motors easily grind meat and bones. Even inexpensive models with moderately powerful motors can do so as long as pet owners cleave the bony meats into smaller bits, feed them slowly into these grinders, and use coarse grinding plates. Doing a bit of research into the best meat and bone grinders before making purchases allows pet owners to find the right products.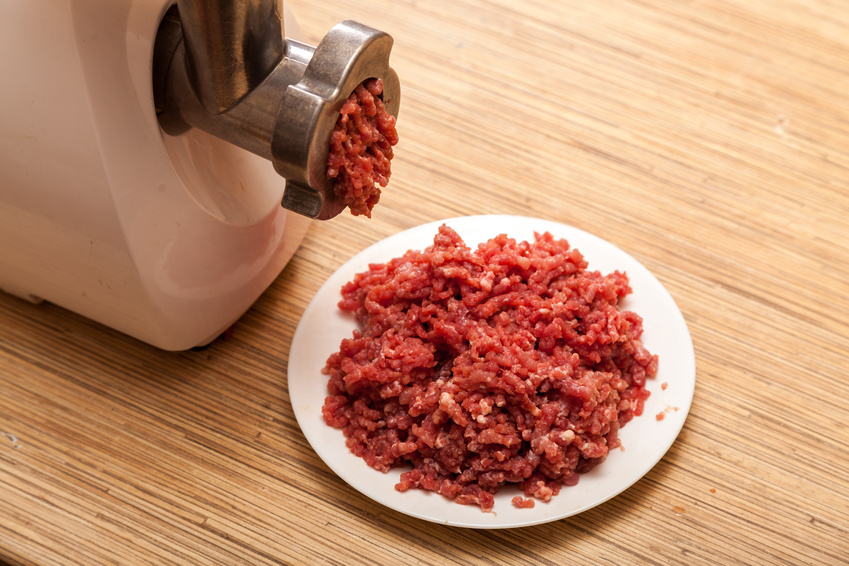 1
Best Choice Products Electric 2.6 HP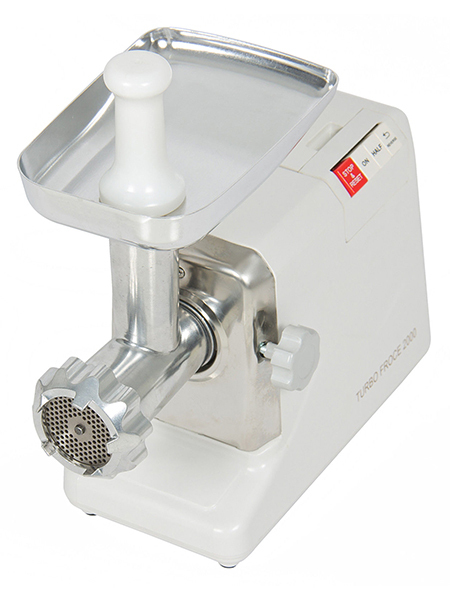 The Best Choice Products electric 2.6 HP is a 2,000-watt industrial meat grinder that also crushes bones. This heavy-duty meat grinder has a stainless steel body with the auger and feeding hopper made from cast aluminum. The 2000-watt electric meat grinder packs a powerful 2.6-horsepower motor and comes with three stainless steel cutting blades. The grinder has three operating speeds: high, low, and reverse. At the high setting, it grinds bones easily and has a wide feed tube to accommodate large morsels of meat.
---
2
Sunmile SM-G73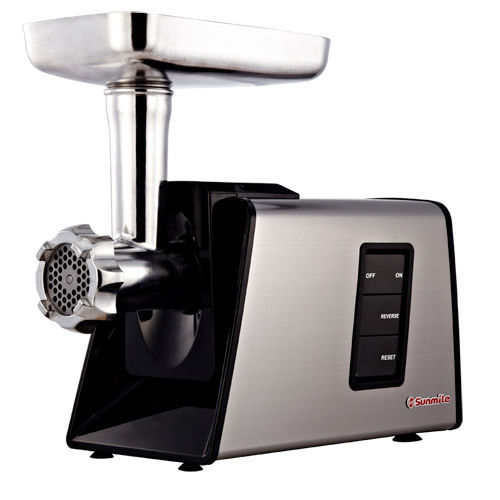 A 650-watt No. 8 meat grinder, the Sunmile SM-G73 is capable of hitting a peak power output of 1,000 watts. The grinder has a reverse gear and a built-in circuit breaker that prevents the motor from burning out. Its cutting blade and plates are made of stainless steel and grind up to 185 lbs. of meat per hour. The Sunmile SM-G73 houses a 1.6-horsepower motor that conveniently grinds chicken bones and even bigger bones as long as the user breaks those down into sizes that slide down the feeder chute.
---
3
STX Megaforce 3000
To prevent overheating, the STX Megaforce 3000 comes with a novel air cooling system. This Cowl Air Induction Cooling System prolongs the life of the Megaforce 3000 and makes it safer to continuously run the grind at its 3,000-watt peak power. This STX grinder has a No. 12 grinding head, three speed settings, and a 3.4-horsepower motor that quickly and thoroughly grinds bones. Also included are three stainless steel cutting blades, tempered steel cutting plates, and a cast aluminum auger.
---
4
STX Magnum 1800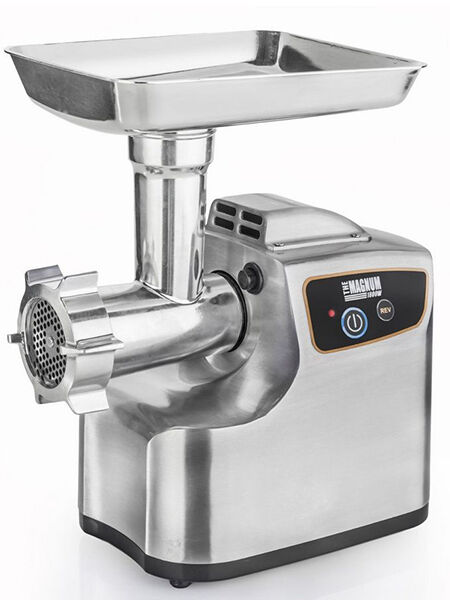 Like the Megaforce 3000, the STX Magnum 1800 also has three stainless steel cutting blades, tempered steel cutting plates, and a polished cast aluminum No. 12 grinding head. It even boasts the same air cooling system and three-speed operation. However, the Magnum 1800 is lighter and has a peak power output of 1,800 watts. This grinder is sufficiently powerful to thoroughly grind chicken bones.
---
5
LEM W781A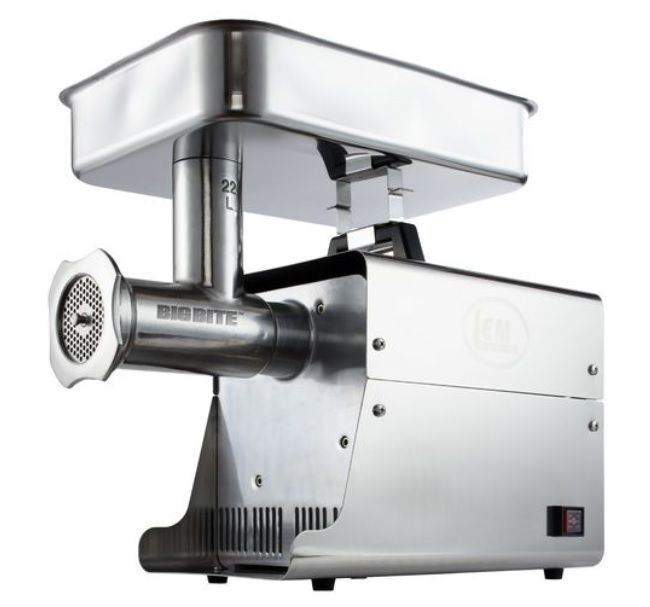 LEM Product's W781A No. 22 Stainless Steel Big Bite grinder is a fast, heavy-duty meat grinder. Its 1-horsepower induction motor punches above its weight by thoroughly crushing bones and grinding 13 lbs. of meat per minute. The LEM W781A has all-stainless steel construction and includes a stainless steel knife, three stuffing tubes, and a meat stomper. Its permanently lubricated motor draws 750 watts of electricity and the grinder has a built-in circuit breaker.
---
6
LEM W782A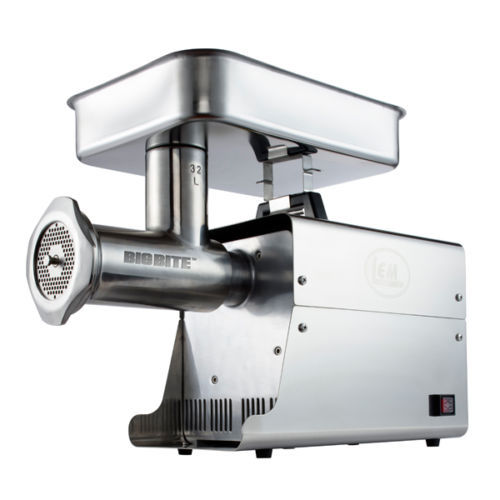 Also belonging in LEM Products' Big Bite series, the W782A is an even more powerful meat grinder than the LEM W781A. It has a larger meat tray and wider stuffing tubes. The LEM W782A also has all-stainless steel construction and comes with the same set of accessories as the W781A. It crushes chicken bones as easily as it grinds meat. Its 1.5-horsepower motor has a peak power output of 1,100 watts and it grinds up to 17 lbs. of meat per minute.
---
7
Weston Pro 1050
The Weston Pro 1050 is another heavy-duty No. 32 electric meat grinder with a 1.5-horsepower engine. It has all-metal construction including a high-speed stainless steel auger, a stainless steel grinding knife, and two grinding plates. The air-cooled, permanently lubricated motor delivers a peak power output of 1,125 watts and powers the gears to grind 12 to 18 lbs. of meat per minute.
---
How to Buy a Meat and Bone Grinder on eBay
There is a good selection of electric meat grinders that can also crush bones in the wide inventory of industrial and home kitchen appliances on
eBay
. To find the perfect one for your needs, use the search tool found on every page of the website. A good way to quickly find a meat and bone grinder is to only consider a meat grinder with a powerful motor. Alternatively, you can search for a specific band and model. Either way, filter your search results with options like color, price, and condition.