Landscape fabrics are a versatile tool when it comes to landscaping, whether that is planting a lawn or redesigning your yard. Depending on the type, landscape fabrics block the weed and nurture the lawn or flowers on top of them. Here are the six types of landscape fabrics currently sold on eBay. Take a look!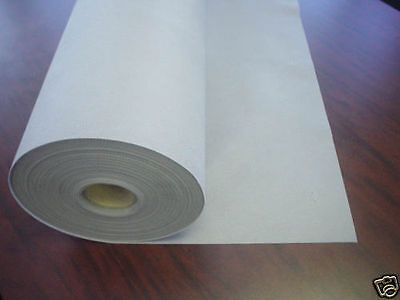 1. Weed Control Landscape Fabric
This Weed Control Landscape Fabric is made of spunbound polypropylene base and nonwoven fabric, which means it is an environment friendly option compared to landscape fabrics that are made with plastic or polyester. This landscape fabric allows water, air and nutrients to pass through the fabric. In addition, it prevents the weed seeds from germinating and the soil from eroding. It is guaranteed to last over 20 years when properly installed. This particular landscape fabric is for commercial use, 40" x 300" in size and is gray in color.


2. Landscape Quilt Fabric
Quilted Landscape Fabrics come in many playful patterns such as white and blue clouds, green grass, golden wheat field and gray birch woods. These quilted landscape fabrics are made of 100% cotton and is 44" x 45" in size. You can check out more quilted landscape fabrics here.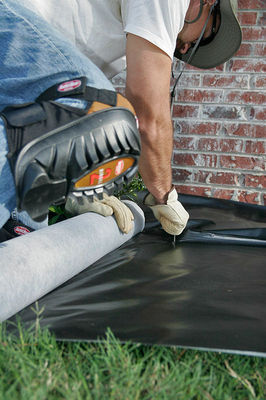 3. Dalen Pro Weed-X Commercial Landscaping Fabric
Dalen's Professional Weed-X Landscaping Fabric is a commercial grade landscape fabric that blocks weed from growing and retains water, therefore providing a great environment for plants and flowers to grow. This landscape fabric is easy to install and ideal for permanent landscaping applications. Dalen's landscape fabric comes with 25 year manufacturer's guarantee.


4. DeWitt Woven Ground Cover Landscape Fabric
DeWitt's Woven Ground Cover Landscape Fabric works great for many applications. It keeps the weed from growing and lets the air, water and nutrients through the fabric, which ultimately creates an ideal environment for the plants to grow.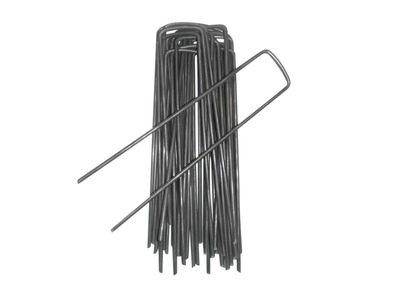 5. Landscape Fabric Staples (Anchor Pins)
We can't forget to talk about the anchor pins while talking about landscape fabrics. The anchor pins, also known as the landscape fabric staples, lock down the fabric onto the ground. The square shaped design helps the fabric stay in place, and the sharp ends provide easy installation. It comes in various sizes, but is usually 6" long and 1" wide. Made with heavy duty commercial grade steel. Click
here
to browse landscape anchor pins.
6. Easy Gardener 15 Year Weed Block Control Barrier
Easy Gardener's Landscape Fabric is a great option to block the weed on your garden without using hazardous chemicals. While blocking the weed from merging onto the garden, it lets air, water and nutrients through. One roll is 3 x 50 ft in size. It comes with 15 year manufacturer's guarantee.

How to Purchase the Best Landscape Fabric on eBay
There are many ways to
purchase landscape fabrics on eBay
. On the list above are some of the best selling landscape fabrics on eBay. Determine why you need landscape fabrics first and look for landscape fabrics on eBay that address your concern. Depending on your project, you might need weed barrier landscape fabrics as opposed to woven landscape fabrics.
You can find all sorts of landscape fabrics on eBay. Landscape fabrics you will find on eBay range in type, size, price, material and more. When you are reading through the descriptions of each item, be sure to check that the material, size and other specifications align with your needs.