The makings of a great Mystery box auction.


ebay mystery box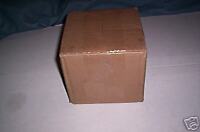 ebay mystery box
First and foremost you have to remember to state this IMPORTANT: per eBay rules this is NOT a lottery, raffle, sweepstakes, or any form of gambling
After you get all that out of the way, you will want to remember if you are a true blue eBay seller. that your reputation will follow you from the beginning till the end of this sale.
Don't promise something that you are not going to deliver.
For Example: If you are going to be using a flat rate united states postal box.. State that clearly. everyone knows how big they are and how much the shipping is on a flat rate box ( for those who don't its 8.10 plus 50 delivery conformation , making it 8.60) It is not ever required that you leave hints as to the contents of your box, but it will draw a bigger crowd if you do.
Please please always look at the sellers feedback.
I know everyone has to start somewhere but be weary of a first time seller with a big numbered mystery box. Realize that people have been burned on these types of auctions , so study your auction and its seller carefully. Look for someone who has maybe sold one before. people who value their feedback are always good Candidates to buy from,.
I can't even stress enough on reading over and over what you are bidding on before hitting that bid now button.
I myself tried this mystery box auction and I had the most fun ever doing it, I tried to give clues and stated exactly what to expect in this box, along with its size and approx weight.
eBay allows us to run these auctions under strict guidelines. And for the people who follow them and do the right thing, many happy ebayers have had a blast buying them.
The first thing you need to start your mystery box is, well, a box - decide on your size of box first off, record you size and make note of it.
Then what kind of box is it going to be? You can just simply make it a total mystery, but to bring in more hits adding a title helps. such as, Girls, boys, Toys, Holiday, makeup etc...
Then I always suggest taking great care in wrapping the items going into the box, after all this is to be an adventure for the buyer.
After your box is packed and ready to go, then weigh it( if you are not using a flat rate box) Put the size of the box, and its tag ( if you chose such as Girls) and its weight into your auction , along with your eBay disclaimer ( a must) IMPORTANT: per eBay rules this is NOT a lottery, raffle, sweepstakes, or any form of gambling. And add then your photo and you are ready to list. I found that listing in 2 eBay categories works well, for me such as the everything else category, and then what I have in the box category, like Holiday items. you will get twice the hits obviously in two categories. Now its time to hit the list my Item button.Yeah!
And now we sit and watch our box.
It is entirely up to you to answer questions that may be asked about the box. what you wish to tell about its contents is up to you and you alone. But please always answer you questions, even if it is with a polite, "It's a surprise", never leave a potential customer waiting for an answer.
This can be he most fun ever if you follow some easy steps when either buying or selling a mystery box.
I know I have more fun that I ever dreamed.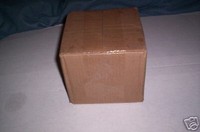 ebay mystery box
Please note that I am speaking of Mystery boxes
only, the mystery envelopes scare me to death.