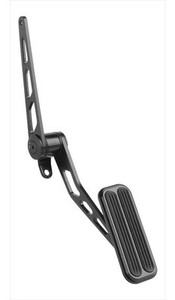 There are few things better in the automobile world than cruising down the open highway, except maybe cruising down the open highway and not having to worry about one's speed. Cruise control systems make that possible, and aftermarket cruise control systems make this possible for vehicles not equipped with a factory installed model. Reasons to have an aftermarket cruise control system installed are plentiful, although some are slightly erroneous.
Variations do exist in aftermarket cruise control systems, both cosmetically and how they operate, so purchasers will want to be sure they know what they want prior to shopping. Installing some aftermarket cruise control systems is easy, while others are involved and difficult. Although aftermarket cruise control systems can be difficult to find in more conventional stores, online auction sites and storefronts like eBay Motors make buying them easy with the vast selection of sellers and products to choose from.
Reasons to Install an Aftermarket Cruise Control
Many reasons are talked about when discussing why to install an aftermarket cruise control into a vehicle that does not have a factory installed cruise control. For drivers that drive a long distance, decreasing driver fatigue and increasing fuel mileage is of high importance. For those with a tendency to travel above a speed limit, particularly on open freeways and highways, avoiding speeding tickets is a prime importance. Even if none or all of these reasons are valid, having a cruise control properly installed on a vehicle helps to raise the vehicle's resale value. Some of these reasons discussed are accurate, and some are not quite accurate; it is important to know the reality behind the not quite accurate issues.
Decrease Driver Fatigue
Although it is nearly imperceptible, maintaining speed on a freeway or highway for long distances takes millions of micro-adjustments of foot pressure on the gas pedal.. This minor exertion adds up over time, adding to the effects of driver fatigue. During the daytime, the use of cruise control can help to stave off the effects of driver fatigue. However, this typically lasts only a short time; an hour or so at the most. Many factors lead to driver fatigue, including uninteresting landscapes, the hum of the engine and tires, and at night, the continuous passing of oncoming headlights. Unfortunately, this all adds to the phenomenon of "highway hypnosis" and contributes to the potential of falling asleep at the wheel.
When the driver is not tired or is otherwise engaged, as in the case of conversation with a passenger, cruise controls are excellent items to have in a vehicle to help reduce driver fatigue. However, cruise controls should not be used when the driver is tired or prone to becoming affected by highway hypnosis; particularly at night. During these times, drivers should find a way to stay awake, such as conversing with a passenger, listening to loud music, or rolling a window down. Even better, the driver should pull over and rest; a short nap often does wonders.
Increase Fuel Mileage
One thing that most cruise controls excel at is increasing fuel mileage. They do this by constantly adjusting the throttle of the vehicle to maintain a specific speed. This is done in much the same manner as a human's foot pressure on the gas pedal, but a cruise control system is usually thousands of times more efficient at maintaining precision speed. This means that the frequency and minuteness of the adjustments of a cruise control system work to increase fuel mileage when in use. During hilly regions, this may not be the case, however, due to the inconsistent terrain. Cruise control systems have the best fuel mileage performance on flat, even surfaces.
Avoid Speeding Tickets
In many cases, cruise controls can be helpful in avoiding speeding tickets. When paired with a high quality radar detector,, cruise control systems provide an excellent means of reducing the likelihood of receiving a speeding ticket. This is especially useful for people with a "lead foot." People with a lead foot tend to slowly increase speed without knowing it until they are traveling well above the speed limit. This is exacerbated by the insulating comforts of modern luxury vehicles, as there is less wind noise, tire noise, and road vibration to tell the driver to slow down. By setting the cruise control to the speed limit, or just under the speed limit, the driver eliminates the possibility of speeding. Unless, of course, the speed limit changes and the driver does not notice.
Increase Resale Value
If one looks at any auto resale website or periodical, he or she can often see that vehicles listed with cruise controls installed consistently sell for higher dollar amounts. Sometimes, the resale difference is minimal, and sometimes it can increase the resale value by a few hundred dollars. Installing a cruise control simply for the resale value, however, is rarely profitable. Body work, new paint, and new floor carpets all have better returns on investment if done just prior to sale. Aftermarket cruise control systems should be installed because of the convenience they offer, not for the resale value.
Variations in Aftermarket Cruise Control Systems
If a vehicle has been built after 1960, adding cruise control to the vehicle should be a somewhat easy process. It may have a "factory style" control arm that has to be mounted to the steering column, or may have a dash mounted control system. Both have great style that looks excellent on the inside of a vehicle. Older cars will require a "speedometer speed signal adapter" to be installed, but these are generally available with the kits and do not need to be purchased separately. Many newer vehicles no longer use throttle cables;; instead, they use electronic drive-by-wire systems to control the vehicle's speed electronically. Most cruise controls are completely electronic-based, although some still use vacuum motors to operate the cruise control throttle cable.
| Feature | Years Used | Notes |
| --- | --- | --- |
| Vacuum based throttle control | 1960s to early 2000s | Very reliable, but phased out for the easier and cheaper to manufacture electronic servo style |
| Fully electronic throttle control | 1990s to current | Very reliable, most common on cars today |
| Drive-by-wire throttle control | 2005 to current | Extremely efficient and gaining in popularity with automobile manufacturers; likely will be in all new cars soon |
As the chart above shows, variations in the mechanics of cruise control systems are all quite reliable. The reasons for change have often been for price reduction, although efficiency of control and fuel mileage have also been good reasons for the change in technology.
Installing Aftermarket Cruise Controls
It is possible to install an aftermarket cruise control system in a vehicle oneself, but this is often best left up to qualified mechanics. They have the tools and experience to do this type of work. For some vehicles, adding the cruise control is very easy and for others, it is very difficult. However, if the car owner believes he or she has the skills and tools, it can often be done in a home garage setting.
In some newer cars, adding an aftermarket cruise control involves removing some panels in the vehicle's interior and adding a cruise control module to an existing plug, and then mounting the new control arm or button panel. These systems are simple and easy to install. Other systems, however, may require installing components in the engine compartment and some modifications to electrical and physical components, both under the hood and in the vehicle's interior. This can include rewiring some electrical connections, drilling clearance holes in the steering column cover,, and drilling mounting holes into the interior of the steering column itself. This is a tricky area to be doing this kind of work and people that are not comfortable should have a qualified mechanic with electrical experience do the work instead.
Buying an Aftermarket Cruise Control on eBay Motors
Finding aftermarket cruise controls can be a difficult process, but eBay Motors makes it easy. Buyers simply have to go to the eBay Motors website and enter a search term or phrase into the keyword search tool. Search terms like "aftermarket cruise control&" and "cruise control&" work very well, each providing many results to choose from. However, each of these provides listings covering all makes and models. Users can be more specific in their search terms, such as entering "Honda Accord cruise control,," but more reliable results can be achieved if the buyer uses eBay Motors' useful search results filter tools. Buyers can select the make, model, and year of their vehicle from the filter tools and a much narrower result set will be displayed, showing only items designed for that specific vehicle.
Getting More Information
Sometimes, more information is needed about a product or about the seller's shipping and return policies. In this case, eBay Motors has provided the "Ask a question&" link in the "Questions and answers about this item" section of the product description page. Here, buyers can ask sellers any product or service related questions they may have. In some cases, the "Questions and answers about this item" section may have questions that previous buyers have asked the seller. One of these may be identical to the current question being asked, so it is always good eBay Motors etiquette to check here first before contacting the seller.
Conclusion
Cruise control systems are one of the modern world's great conveniences for vehicles. Sadly, many models of vehicles do not come with factory installed cruise control systems, but this does not have to deter the car owner from having the convenience of cruise control. Reasons for having an aftermarket cruise control system installed include decreasing driver fatigue, increasing fuel mileage, avoiding speed tickets, and increasing resale value, to name a few.
Many variations exist in aftermarket cruise control systems, both cosmetic and mechanical, so buyers should learn what the differences are prior to shopping. Installation can be simple or moderately difficult; in the latter case, it may be best to let a qualified mechanic with electrical experience handle the job. Although finding aftermarket cruise controls used to be difficult, eBay Motors makes the process easy with a large selection of sellers and products to fit nearly every buyer's needs.