At
Christmas
time, your home becomes the go-to spot for Christmas parties with friends and intimate holiday dinners and gatherings with your family. If you have been baking, the aromas of gingerbread, cookies, and cakes adequately scent your home, but if you have been at work all day and have to prepare for the party in a hurry, you need alternative ways to help your house smell like Christmas. Experiment with six easy-to-use products that add festive fragrances to the rooms in your home. With one of these scent solutions, your guests are sure to appreciate the delicious aromas wafting through the house.
1
Yankee Candles with Christmas Scents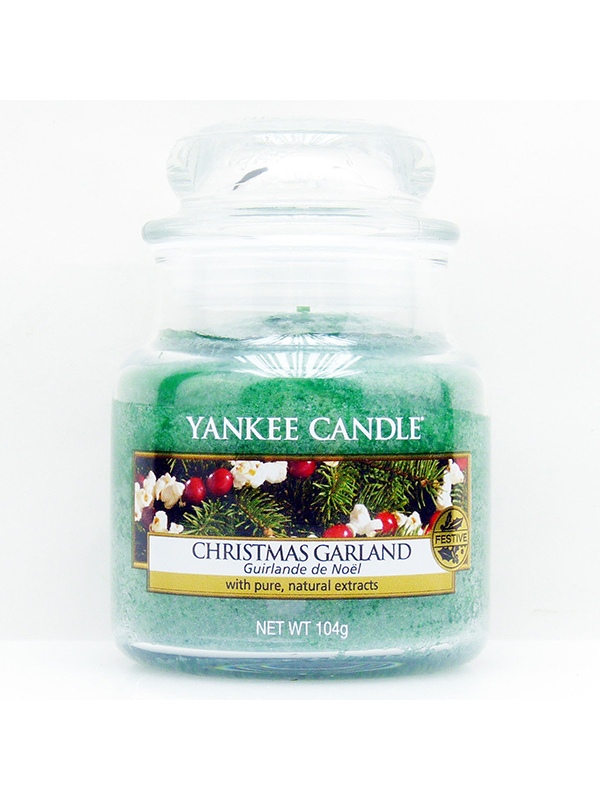 candle">Yankee Candle produces jar candles and other styles of candles in Christmas scents. Christmas Cookie, Christmas Cupcake, and Mistletoe are popular varieties. Try White Christmas, Christmas Wreath, Holiday Bayberry, Holiday Garland, or Balsam and Cedar as well. You can buy small, medium, or large sizes depending on how long you plan to use the candle and how large of a room you want to inundate with the aroma. If possible, do a smell test on each candle before you buy it to make sure that you like the scent. One benefit of the Yankee Candle brand is its long-lasting scents, so you can use a Christmas Yankee Candle year after year.
---
2
Christmas-Scented Bath Salts

To make your bathroom smell like Christmas, whether it is the holiday season or not, purchase Cranberry Joy Bath Crystals from The Body Shop. These delightful crystals are reminiscent of champagne and cranberry juice, the delectable ingredients in a poinsettia cocktail. Pour some of the crystals or bath salts into your bathwater, and relish the festive aroma that arises from the water. After your bath, leave the bathroom door open, and let the sweet smell flood your master bedroom and the hallway beyond. Not only will your house smell like Christmas, but it makes your skin softer and sweet smelling, too.
---
3
Simmering Christmas Potpourri

One way to create a festive odor in your home is to make your own stovetop potpourri. You can find a wide variety of recipes for this type of potpourri, but some common ingredients include cinnamon sticks, lemon slices, cranberries, and a smattering of other holiday spices. Fill a large pot partially with water, add your ingredients, and allow the mixture to simmer on a back burner. Make sure the pot is far beyond the reach of any children or pets. If you have a wood stove, you can use it for the dual purpose of scenting and heating your home during the chilly months of the year.
---
4
Glade Wax Melts Warmers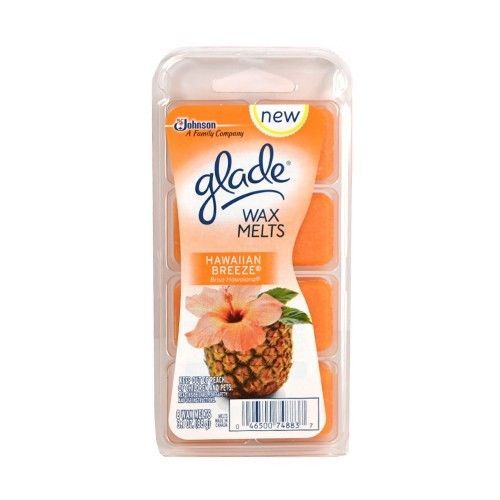 Glade sells wax melts warmers">Wax Melts Warmers that offer pervasive, far-reaching scents for your large rooms, including open floor plans where you entertain guests during the holidays. Purchase the lovely electric warmer itself, and then buy a few different wax melts to go in it. One Christmas wax melt is the apple cinnamon scent. Try Maple Tree Inn, Woodside Library, pumpkin spice, and rosemary sage as well. According to the manufacturer, each of the individual wax melts supplies up to 12 hours of continuous scent, with a six-pack of melts totaling 96 hours of fragrance. As a bonus, the wax melts are pressed so that they do not soften and cover your fingers with grease when you handle them.
---
5
Frontgate ScentSicles
Another way to enhance your home's Christmas fragrance is to hang ScentSicles from your Christmas tree. These fragrant sticks make an artificial tree smell similar to a genuine, living Christmas tree, cut from the backyard or hauled home from a Christmas tree lot. Tuck them in among the tree boughs, and fool your guests with the natural, refreshing pine scent pervading your living area. Frontgate produces and sells the ScentSicles with gold caps and ornament hangers attached to the top. In addition to placing them in your tree, you can insert them in garlands, wreaths, and centerpieces.
---
6
Christmas-Scented Room Spray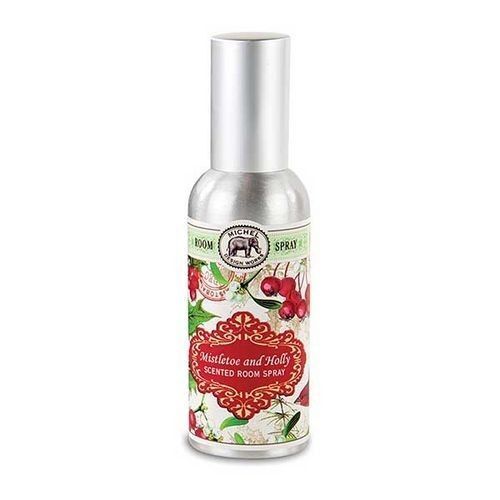 Like Claire Burke's Christmas Memories spray, home fragrance spray allows you to lightly spritz the air in a room as a quick fix before company arrives. You can also try The Smell of Christmas or Cinnamon Cider, two types of room spray fragrances from Aromatique. Use the products lightly so as not to overwhelm visitors with the scent. With a subtle touch of your favorite Christmas smells, your home is ready for those holiday parties.
---
How to Buy Christmas Scent Products on eBay
Many of the scent products that make your house smell like Christmas are readily available on eBay. Do a quick search to find out which authorized sellers have the room spray, candles, or ScentSicles you want to use for your home. You can even purchase a large stockpot from a reliable eBay seller and fill it with spices and citrus slices to create your own simmering potpourri. To receive the items in time for holiday parties, check the shipping options for the item to find out which one works for you. Once you have the products, every corner of your home can smell like Christmas.