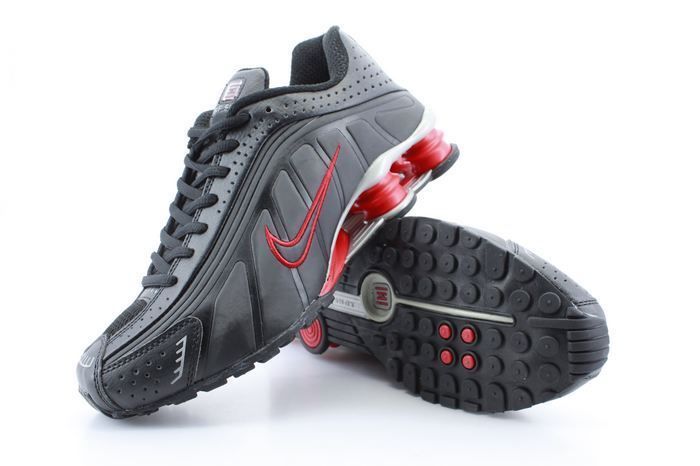 Nike is one of the top manufacturers and sellers of different sports shoes. Each shoe is designed with a specific purpose in mind and the Nike Shox line is no different. According to Nike, the Shox line, first released in 2000, features a special sole with columns designed absorb the shocks when in motion. Additionally, they minimize the risk of injury and promote durability. Before purchasing Nike Shox, the buyer should ensure the shoes' authenticity, choose an authorized reseller, determine the right size, and the right model for their needs.

1. Ensure Authenticity
Authenticity is one of the top concerns with avid shoe collectors. There are certain ways to verify the shoes are authentic, not fakes. Buyers should ensure that the listing gives the proper colorway, which are Nike's color schemes for the model. Nike does not use regular colors such as blue and white and these are a direct giveaway that the shoes may not be authentic. Rather, Nike will use colors such as metallic silver or ice blue. This information is located on the side of the Nike Shox box and should be readily available by the seller in the listing or upon asking.

2. Choose an Authorized Seller
eBay offers a plethora of authorized resellers to choose from, each with excellent feedback history. These sellers typically have permission from the manufacturer to sell licensed goods, which means the shoes are authentic and directly from Nike warehouses. Authorized resellers have a logo badge located on their eBay seller page that distinguishes them from regular sellers. Choosing an authorized reseller reduces the chances of a disappointing purchase.

3. Choose the Right Size and Width
The right size shoe ensures comfort and longevity. Buyers should get a shoe measurement taken to ensure the right fit. Buyers can visit a local shoe store or measure at home. Because each shoe has its own unique fit, they may require a larger or smaller size. Since it is not possible to try shoes on before purchasing them on eBay, knowing what size to order will reduce the possibility of returns.
Width is another important consideration as not all feet are the same. Not all Nike Shox are available in a wider format. Choosing shoes that are too narrow increases the chance of injury as it causes balance and posture issues.

4. Choose a Model
Depending on the reason for buying the shoe, buyers will often choose a specific model. Some models are for pure sport use, while others are for everyday wear.
Various Models of Nike Shox
The Nike Shox shoe line comes in several different models for men, women, and children. Each model offers slightly different features that distinguish them from each other.

Model

Features

Nike Shox Turbo

The Turbo line has several models including the VI and Turbo+

Bright colorways that are customizable

Running shoe available for men, women, and children

Nike Shox NZ

Several models available including the NZ iD

Option for several types of leather material for durability; mesh for breathability

Bright, bold colors

Available for men, women, and children

Nike Shox Deliver

Made of leather upper with a supportive insole and outsole for traction

Sleek looking shoe designed for everyday wear

Available for men, women, and children

Nike Shox Saya

Compatible with Nike+iPod feature for music while running or exercising

Available in many colors for men and women

Primarily designed as a running shoe

Nike MVP Elite

Baseball cleats designed for men

Bright colors that match team uniforms

Customizable

5. Define their Purpose
With several different models available, it is easy to streamline options by choosing a specific purpose. For example, the Turbo+ model is excellent as a running shoe, but not meant to be an everyday shoe. The MVP Elite series is a baseball cleat meant solely for wear on the diamond. Other models such as the Deliver and the Saya are multi-purpose. Some people collect particular shoes and will purchase them simply to have them in their wardrobe.

How to Buy Nike Shox on eBay
Finding the right pair of Nike Shox on eBay is simple. A buyer can simply type "Nike Shox" into the search bar found on everyeBay page then filter the listings. To search for specific models buyers will use terms such as " Nike Shox Turbo" or "Nike Shox NZ." Buyers can also search by size, color, and purpose. Those on a budget may be looking for a pair of used Nike Shox that are in good condition and can take advantage of the price sorting option. It is essential to pay attention to the listings for considerations such as seller policies, condition, and shipping options.