We recommend using Internet Explorer 9 (or other standard browsers) to get the best experience on this site.
Ralph Lauren - NAVAJO 2015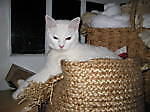 hobomink
Navajo nav-uh-hoh, Spell Syllables noun, plural Navajos, Navajoes (especially collectively) Navajo for 1. 1. a member of the principal tribe of the southern division of the Athabaskan stock of North American Indians, located in New Mexico and Arizona, and now constituting the largest tribal group in the U.S. 2. the Athabaskan language of the Navajo. adjective 3. of, relating to, or characteristic of the Navajo, their language, or their culture: a Navajo blanket.
List of items in this collection

Loading more items...