Complete Vintage Style in adidas Samba Vintage Sneakers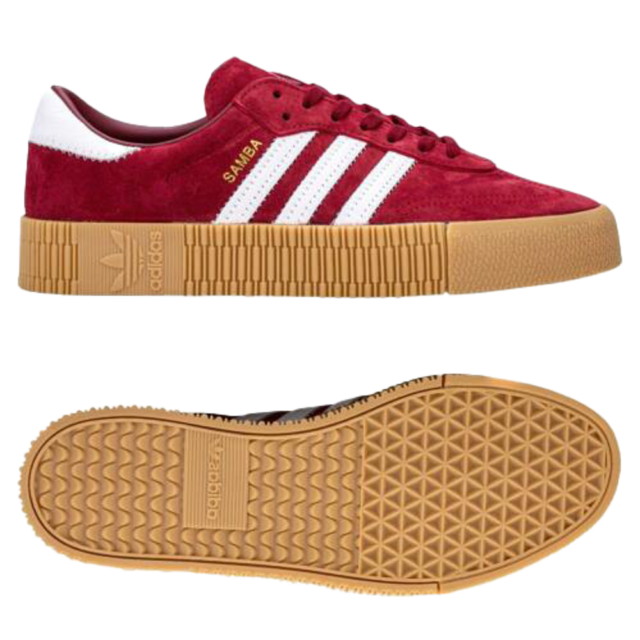 adidas Samba sneakers bring classic, vintage style to the streets in a unique shoe design that is inspired by the past and doesn't forget its roots.
What are some features of the adidas Samba sneakers?

adidas Samba soccer shoes are designed to enhance gameplay when indoors. The original Samba sneakers were made with kangaroo leather and then enforced with a suede trim. Suede athletic shoes are a rare find in themselves, so this makes the Samba sneaker incredibly unique. The extra durable toe that was built into the sneaker made it ideal for playing a sport like soccer that relies on a lot of kicking. The Samba uses lace closures and comes in plenty of sizes from size 4 to 14. When comparing the samba classic vs og Samba sneakers, the Classic design offers a larger tongue with medium arch support while the Originals have a smaller tongue with a flatter arch support.
When did adidas Samba shoes first come out?
adidas Samba sneakers were originally produced in 1949 as indoor soccer shoes that would finally give soccer players the chance to play even when weather conditions made it difficult. Over time, Samba sneakers have evolved to the Samba Millenium, the Samba '85, and the Samba OG that you may still see on the streets. The different evolutions of the Samba create different options when it comes to looking for Samba shoes, each of them having their own styles and features.
Do adidas Samba sneakers come in different styles?
The classic Samba soccer shoes are limited to their original design that focuses on creating a shoe that is efficient and effective on the field. Their minimalist style and comfort features, though, have made them a classic in street footwear as well. The original black and white stripes are a classic design. There is also a brown and grey color option if you are looking for something a little different. Newer versions of the original Samba shoes may be available in other colors such as red, a full suede athletic shoe option, or even without the leather in a vegan version.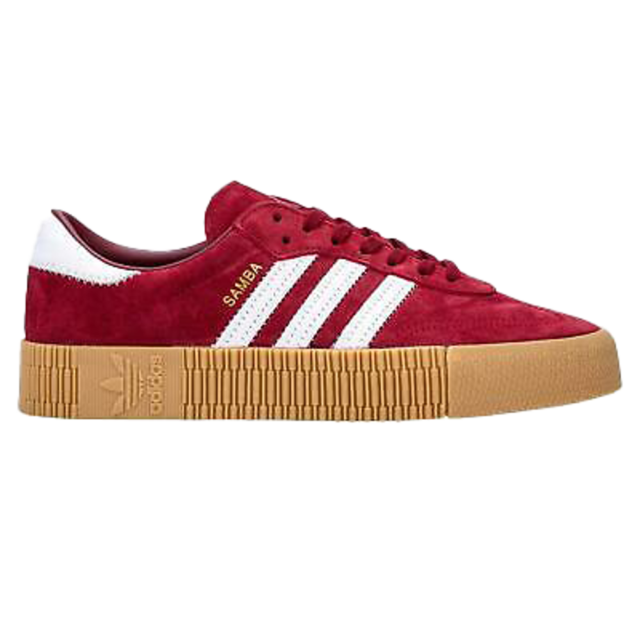 Can you still play soccer in adidas Samba shoes?
The adidas Samba shoe has grown to be a staple in casual streetwear with its fun, minimalist design. However, even though the sneaker has become a popular choice for many people on the street, it is still a shoe that is capable of keeping you going on the soccer field. These shoes stick to their roots in their durable upper and responsive midsole that makes them a star on the indoor soccer field. Its versatility makes it a shoe that is capable of carrying you through a variety of different indoor training experiences.
Content provided for informational purposes only. eBay is not affiliated with or endorsed by adidas.