adidas Forum Sneakers for Men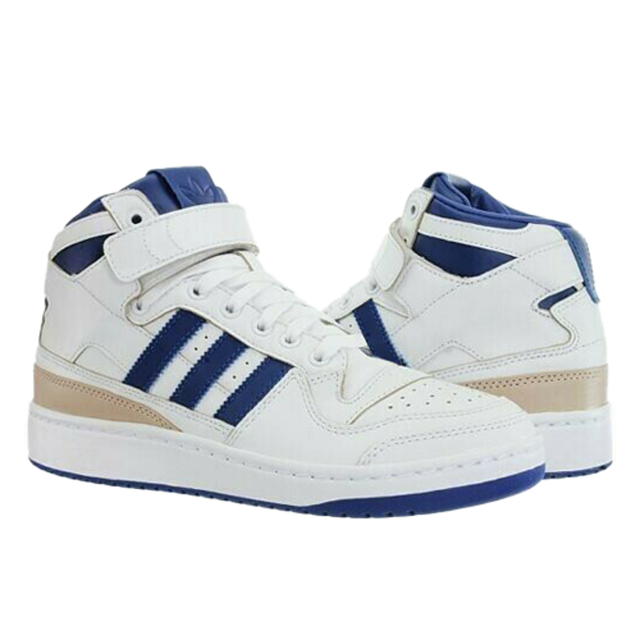 Established as an athletic shoe company in 1984, adidas sneakers were first used as a basketball sneaker. Worn on the feet of many pro athletes, adidas Forum fashion sneakersare now worn as streetwear as well.
Are adidas Forum sneakers for men trendy?

Known for being easy to wear, adidas Forum sneakers feature a clean and simple look with retro accents. A perforated toe promotes airflow, accompanied by a leather upper and rubber outsole to ensure comfort. The design also stays true to this sneaker's traditional look. The adidas three-stripe signature styling down the side of the Forum sneaker pays tribute to the brand's classic style. Tied shoestrings are only in place for show; a Velcro strap at the top is what really holds the shoe taut. adidas Forum low-top fashion sneakers are a trend that is very modern.
Are these sneakers high-top or low-top?
The sneakers are available in both high- and low-top styles. You are sure to find a look that fits your style from many types of adidas Forum shoes for men as the low-tops pair well with shorts, capris, and gaucho pants. Further, the high-tops pair well with skinny jeans and shorts. Any look will benefit from the strong look of the adidas Forum sneaker. Additionally, a mid-top option has since been added as a way of expanding the versatility of the Forum sneaker.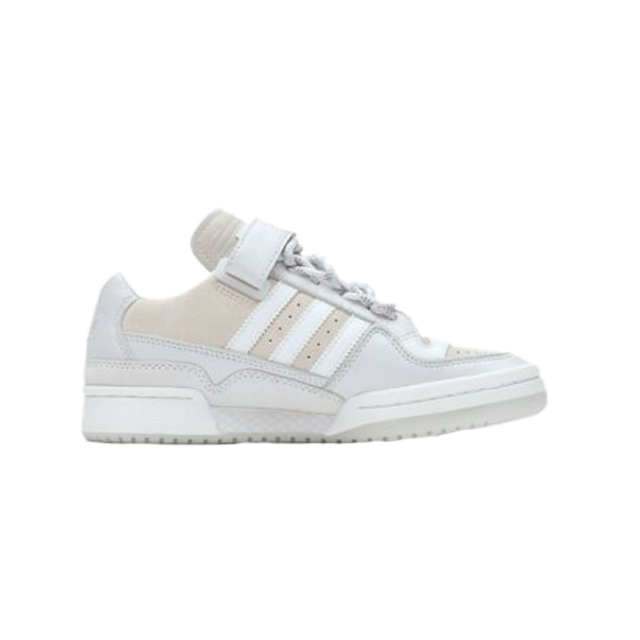 What collaborations influenced the style of the adidas Forum?

Various collaborations within the extensive line of the brand have added a special touch that make the look of the adidas Forum unique. Four recent releases that include adidas Forum mid shoes are a Core Black/Navy-Running White from adidas Originals, a Red/Black-White from adidas Originals, a Hi-White/Black-Red from adidas Consortium, and a Lo Medium Gray.

Ranging from modern to eccentric to monotone, these collaborations offer specialization. When used to complete an outfit, these color schemes are very trendy. Vintage sneakers are back in style, and the adidas Forum sneaker for men is on board.
What colors are adidas Forum sneakers available in?
From traditional to modern, there are a variety of color options for the adidas Forum line, from signature blue and white and subtle gray, to black. They are available in monochrome and multicolored color schemes as well.
Content provided for informational purposes only. eBay is not affiliated with or endorsed by adidas.
adidas Release Dates, News and Articles
Don't miss out on the latest adidas sneaker releases, news and guides that are available on the eBay Sneakers Hub. Discover insider information and stay up-to-date on everything adidas, from limited-edition drops to must-have classics.