Showing slide {CURRENT_SLIDE} of {TOTAL_SLIDES} - Shop by Network
Limited Time Deals
Free Shipping Included
You May Also Like
Slide {current_page} of {total_pages} - You May Also Like
About Samsung Galaxy Tab A
Showing slide {CURRENT_SLIDE} of {TOTAL_SLIDES}
Enjoy the big picture.

The Galaxy Tab A's vibrant 10.1-inch high-resolution screen makes everything come to life, whether you're watching movies or catching up on the latest news. The Tab A 10.1 is your perfect entertainment companion.

Peak performance.

Stay powered up for up to 13 hours of Internet usage with a long-lasting battery, optimized by a powerful Octa-core processor. With an Android operating system, all your favorite games, apps, and more are right there waiting for you.

Keep it all with you.

Enjoy more of your favorite music, photos, movies, and games on the go with a microSD card that expands your tablet's memory from 16 GB to up to an additional 256 GB.

Transfer with ease.

Switching to the Galaxy Tab A 10.1 has never been simpler—or smarter. With Samsung Smart Switch, you have the freedom to move your contacts, music, and other media to your Samsung Galaxy device.
eBay has provided more information about this product above and is not affiliated with or endorsed by Samsung.
Price Trends
Samsung Galaxy Tab A - Price New and Used
New Price*
from $110 to $152
Used Price*
from $82 to $94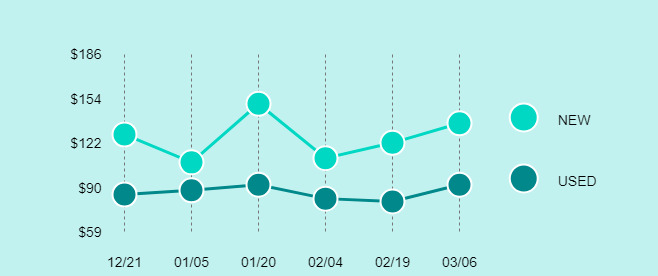 *The average sold price is calculated based on "Buy It Now" items sold within the 90 day period described above (excluding shipping and handling). Each interval represents a 15 day period. There is no guarantee that items will always be listed at a price within the provided range.
Compare Similar Models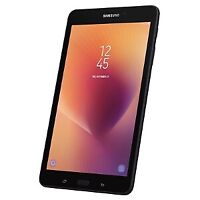 Samsung Galaxy Tab A
Processor
1.2 GHz quad-core
Operating System
Android 5.0
Showing slide {CURRENT_SLIDE} of {TOTAL_SLIDES}
Top 5 High ratings
Top 5 Low ratings
Great for the budding digital artist!

I bought the Samsung Tab A 10.1 with S pen specifically for drawing. I love it! The S pen is fantastic and feels almost as good as using pencil on paper. I love that I can get the detail in my drawings that I would normally get on paper but without all the extra bits and pieces that need to be carried around with my sketch book. It's only been a couple of weeks since I got it and so am still learning all the ins and outs of the app that I use but am very impressed with how the Tab A handles the work. Most of the reviews that I read about the S pen say that they have ended up buying a Wacom pen as the S pen that comes with the Tab is very small. I find that an advantage as I am someone who uses very fine pens to do a lot of my work, so using a small pen like this is perfect for me., The battery life is quite good as I can get a good couple of hours drawing out of it and while that doesn't sound like much I think it's great since I am using the screen on a fairly bright setting and am constantly zooming in and out, turning my work around and changing brushes and other settings. I am finding the screen quality is excellent for what I need. It gives a crisp and clear image., I love having the 16GB built in and have also added 128GB micro SD, so I have lots of space to run the apps and have heaps of storage for high quality images. Using the charger that comes with it allows me to charge it very quickly. There is very little if no lag at all. Light weight and convenient to carry with me wherever I go. Connectivity is great as well and it's very user friendly with not too much bloatware. The only thing I wish it had was the availability to move apps to the SD card but it seems Samsung has removed that feature on a few of their devices now., As you can see I haven't had much chance to try much else with it but like I said I bought it specifically for drawing. I find that the value of this is fantastic for someone who is wanting to try their hand at digital art but not wanting to spend a fortune., So far I am very impressed and would recommend it to anyone, even if you aren't a budding artist.

Verified purchase: Yes

great tablet for a great price!!

I purchased this to replace my 2013 8 inch tablet and I've been happy with it every since it arrived. I couldn't tell that it was refurbished and it cost half of the price of a new one. The battery charges quickly and last as long as can be expected in such a thin device. I like this size because I can hold it in one hand without discomfort. It's thin and light with makes it easy to carry around the house for listening to podcasts, reading ebooks and use as a hub for home automation. The screen is bright and vivid. The one speaker is loud enough for listening to spoken word and youtube videos but I prefer to link to a bluetooth speaker for music. The set up was easy although there were a few updates that automatically downloaded and installed to get to the latest version of Marshmellow. I tweaked it out with an inexpensive case. This was definitely the right purchase for me.

Verified purchase: Yes

At ebay Prices, Best Low End Tablet You Can Buy IMHO

As the title says, this is Samsung's low end tablet, but IMHO being Samsung, it's much better than no name brands going for the same, or not much less prices. It's responsive, doesn't take forever for Android to load when you turn it on, doesn't bog down updating apps from the Google Play store, and has a decent display or screen. It almost immediately updates to Android Marshmallow, & rumor has it, will probably get Nougat later in the year -- the later the version, the more secure it is., , The downsides of it being a low end tablet include... 8GB is probably not enough, especially if it does get Nougat, with it's improved app updating method. The microSD card I ordered is on backorder, so I can't give lots of specifics, but Marshmallow lets you use the card's storage as if it was built into the tablet. Ideally that should make up for only 8GB. The screen, while nice, is not as nice as tablets costing 3 or 4 times [or more] as much. Touch is accurate, but not as accurate as models that come with a dedicated stylus. The Wi-Fi connection & speed could be better. It's not as powerful or fast as top end models. It comes with some Samsung bloatware. It comes with a 1A [vs. 2A] charger -- takes longer to charge -- there are not a lot of accessories available, & it only has one speaker on the back., , That all said, at ebay prices to me it's a really great value -- at a retailer selling it for twice the price, I'll pass.

Verified purchase: Yes

Worth every penny.

Love this Tab. With 32 GB of storage with the ability to add another 128 is great. Unless you do super graphic gaming the resolution needy games the graphics are great. Being able to split screen multitasking is an added bonus. For me having WiFi with A B G and N is a real plus. I do quadcopter (Yuneec), having the A band is a must. Finding this Tab under $175.00 to my door makes this a no brainer. Sound quality is good. Its not meant to be anything in the relm of a high end HiFi, but still impressive. The battery life is super. Charged it yesterday and it has updated on several apps plus upgraded to marshmallow, and then updated Netflix for downloading vids, it has over 60% and says it can run for another 20 hours. Only thing lacking is a flash for camera. This is no big deal for me. I have a camera for that. All in all I'd buy another. Talked older brother into buying one. Go ahead and buy one, you won't be sorry.

Verified purchase: Yes

HOW GOOD IS THE GALAXY TAB A 9.7?

If you are using this tablet as an e-reader or for surfing the web, it is excellent. If you are using it to view a lot of movies, not so good. This in due mainly to the lower screen resolution, which doesn't seem to be a problem for reading. Also because of its screen aspect ratio, it has a tendency to crop the tops off of newer movies, but not so much off of TV shows., I previously used a Tab 2 7.0, so that is what I am comparing the Tab A 9.7 to. With a faster quad processor, 2 GB RAM, and a larger internal memory card (16 or 32 GB), as well as an external mmemory card (up to 128 GB) should make a positive attribute for purchasing this device. It pretty much does what you want it to, at a price that is affordable., One of the more important features is the long battery life. It consumes less power then my Tab 2 and has a 6000 ma battery (Compared to a 4000 ma). I ran it 7 hours straight using wi-fi, and the battery only went from 100% down to 63%. Also, with the extra RAM and memory, it is alot funner and easier to use.

Verified purchase: Yes
Tell us what you think

- opens in new window or tab