Showing slide {CURRENT_SLIDE} of {TOTAL_SLIDES} - Best Selling
Showing slide {CURRENT_SLIDE} of {TOTAL_SLIDES} - Top Rated
About Samsung Galaxy Note II
Showing slide {CURRENT_SLIDE} of {TOTAL_SLIDES}
Apps to save time.

S Beam in blocking mode prevents you from noticing calls and alerts during a time you select. Use the Pop-Up Browser to open a window separately from the main browser.

High-performance camera.

Take 20 shots quickly using the Burst Mode or use the Best Photo mode to save a single image. The 8MP camera takes photos without losing color, detail, and sharpness.

A stylus with an onboard slot.

The S Pen is always available to use for texting, drawing doodles, or add items to lists. You can use it to scroll and take notes at meetings.

Use it for reading.

View the 5.5-inch screen in landscape mode to read ebooks or reviewing legal documents. It's also a good size to view videos while traveling.
eBay has provided more information about this product above and is not affiliated with or endorsed by Samsung.
Price Trends
Samsung Galaxy Note II - Price Used
Used Price*
from $51 to $62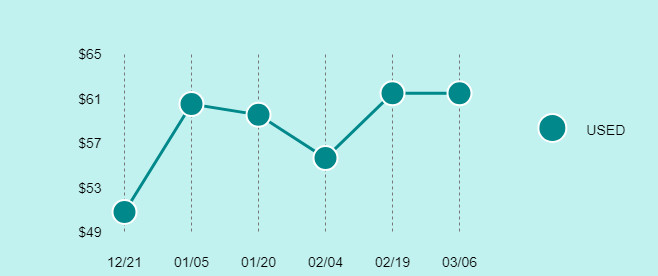 *The average sold price is calculated based on "Buy It Now" items sold within the 90 day period described above (excluding shipping and handling). Each interval represents a 15 day period. There is no guarantee that items will always be listed at a price within the provided range.
Compare Similar Models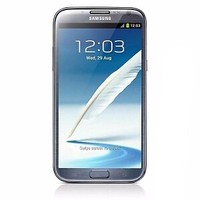 Samsung Galaxy Note II
Operating System
Android 4.4 (KitKat), Android 4.1 (Jelly Bean)
Camera
8 MP Rear / 1.9 MP Front
Display Technology
HD Super AMOLED
Chipset
SAMSUNG Exynos 4412
Dimensions
5.94 x 3.16 x 0.37 in
Showing slide {CURRENT_SLIDE} of {TOTAL_SLIDES}
Top 5 High ratings
Top 5 Low ratings
good screen size galaxy note ll

Great display Powerful quad-core processorSuperb battery life,, For the people who crave larger screens and don't want a tablet, the Note 2 is the best choice available right now, Samsung made several welcome improvements to the S Pen experience, many first seen on the Galaxy Note 10.1 tablet and ported to the phone side. The most noticeable is that the stylus now has hovering capabilities made possible by the Wacom digitizer technology behind the pen/screen interaction. Greater sensitivity has also improved palm rejection, making the Note 2 an even better note-taking device.i love it

Verified purchase: Yes

Great phone

This phone is really great, not the best battery but the extended batteries are good - especially the zerolemon brand - the default battery is awful if you use your phone a lot. For $169 this is a great price for a a brand new unlocked Note 2. Be careful though if you use it for a lot of things you will outgrow this phone very quickly, I had emulators, movies, flash player and all sorts of things on it and it really started showing its age, not I use it for simple things which it is amazing for - like web browsing, using eBay/bank apps/YouTube. Has a lot of potential but once you tap into it you will love it or you will want a note 4, 5 or 7

Verified purchase: Yes

samsung note 2

I really like this phone and have another for a spare. I have not even bothered with the newer models because this has features I like at a better price. I like the s pen and being able to write notes with out having to find a pen and paper., E bay asked me to write a review and I am not going to write a book about features. I get a day out of the battery , the big screen is good, the only negative which is about all cell phones is it might be hard to see in bright day light. It fell in the bath tub once and still works. I wouldn't recommend doing that, but it is a good phone.

Verified purchase: Yes

Great inexpensive smartphone

This smartphone is a great deal. It is very cheap, has a large screen which makes it very convenient for texting and internet surfing and watching movies. If has outstanding phone reception and GPS function., The battery life is much longer than other smartphones (about 1.5 days as opposed to 0.5 day to recharge for other phones)., The only minus is the size. The phone is a bit too large and tends to fall out of my pockets. It is inconvenient to speak unless you have a headset., Other than that it is totally perfect. Worth the cost.

Verified purchase: Yes

Better than the Galaxy Note 3

Everyone looks at smartphones differently, but many reviewers pay far too little attention to how well these devices function as a phone. All Android phones run similar apps, and operate in a similar way, but some smartphones are also exceptionally good at making voice calls. This is one of those phones!, I've owned and used a lot of smartphones, mainly because my job was to provide technical support to medical providers who knew a lot more about surgery than Android or iOS cell phones. Before I bought the Galaxy Note 2, I used a Galaxy Note 3, the newer phone which replaced it. I live in a mountainous area, and have learned many places where the signals are weak and cell phones tend to drop my calls as I am driving through. The Galaxy Note 3 was one of the worst at holding calls in those weak areas. I attributed that to a weaker transmitter, since the Note 3 has a low SAR radiation level compared to, say, an iPhone--let alone the Motorola Droids, which are often just below the legal limit for SAR radiation., Being much more annoyed by brain tumors than dropped calls, I decided to look for a smartphone which would expose me to the lowest amount of radiation possible. My research turned up the Samsung Galaxy Note 2 as having one of the very lowest SAR numbers of any smartphone, so I bought one. To my surprise, this phone never drops calls, even in areas where the newer Galaxy Note 3 and iPhone 6 Plus do! The Samsung Galaxy Note 2 has a very low SAR radiation level, yet it performs better as a telephone than any smartphone I've owned. It's a great Android smartphone!

Verified purchase: Yes
Tell us what you think

- opens in new window or tab