Take Your Next Run in PUMA CELL Regulate Sneakers for Men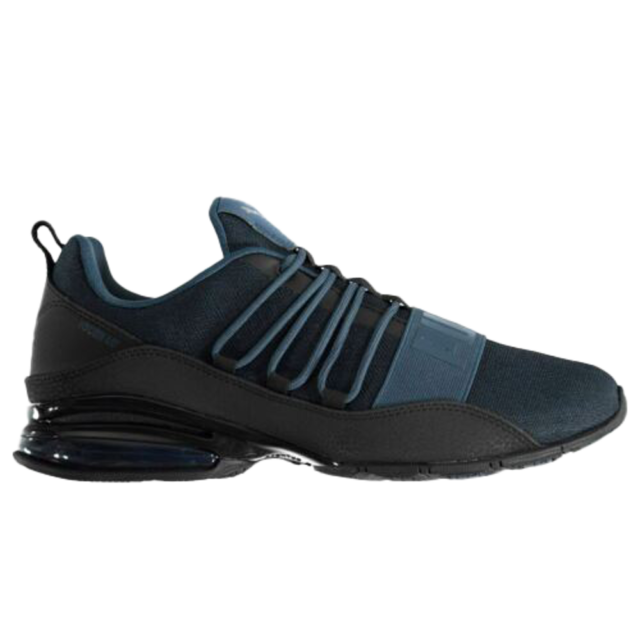 When shopping for running shoes, your comfort and stability may be some of your highest priorities. You need a shoe that will be able to tackle any path with comfort and features to protect your feet. The PUMA CELL Regulate training sneakers are made to bring you the performance features you need in your next pair of casual training shoes while still being fashionable and comfortable.
What features do the PUMA CELL Regulate sneakers have?

The sneakers have an aerated upper that is flexible while still stable and supportive. The laces closures running across the full upper of these woven athletic sneakers shoe allow you to control the amount of space in your shoes. The sneakers also have the Puma signature CELL cushioning technology which includes the cushioning throughout the midsole and aerated cushion on the outer sole. The sneakers also feature a textured sole for grip and traction under your feet.
What styles do the PUMA CELL Regulate sneakers come in?
The Puma CELL Regulate cushioning athletic sneakers are made in a low-top design with Puma branding across the upper. The sneakers come in a variety of different colorways, including black and orange, all black with gold detailing, white and blue, and all black. The shoes are minimalistic in design, making them easyt to pair with your clothing or sportswear. These sneakers also have removable laces, enabling convenient customization.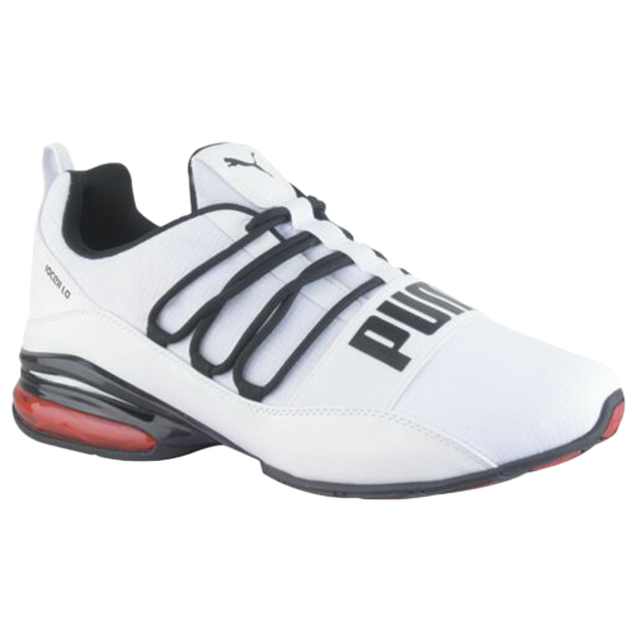 Where can you wear PUMA CELL Regulate sneakers for men?

There are plenty of different places that you can wear your PUMA CELL Regulate sneakers whether you want to wear them for athletic use or casually. The sneakers have a minimalist design that makes them a good choice to wear on your everyday excursions walking through your city.

You can also wear them on grass, sidewalks, in the gym, or other places you may walk. You can also comfortably wear them at work or school if you need a comfortable shoe to stand in.
What sports are the PUMA CELL Regulate sneakers good for?
With their support systems and lightweight design, the PUMA CELL Regulate sneakers are appropriate shoes for running, walking, and light training. The sneakers are flexible and have the grip you need to stay grounded on various types of terrain whether inside or out, wet or dry. They may also be appropriate for your indoor training needs or exercise at the gym or in classes.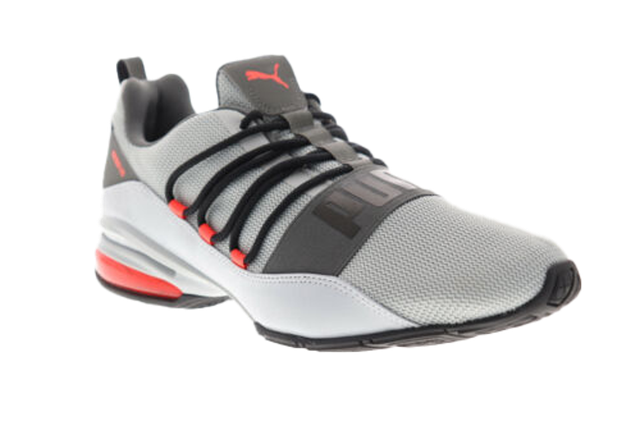 PUMA CELL Regulate vs. adidas NMD
| | PUMA CELL Regulate | adidas NMD |
| --- | --- | --- |
| Fit | True to size | True to size |
| Closures | Laces | Laces |
| High or low-top? | Low | Low |
| Available Colors | 5 | 30 |
Content provided for informational purposes only. eBay is not affiliated with or endorsed by Puma.