You May Also Like
Slide {current_page} of {total_pages} - You May Also Like
About Nintendo Famicom
Showing slide {CURRENT_SLIDE} of {TOTAL_SLIDES}
Share with your kids the joys of retro gaming.

Play some of the most noteworthy vintage games, including titles like Star Fox, Donkey Kong, Kirby, and Bomberman.

Don't be limited to solo play.

Two players can go head-to-head on the Famicon, which comes with two comfortable-to-hold controllers with four action buttons and a D-pad on the left.

Store your games on the system with a floppy drive.

Save your favorite games rather than start over with 112 KB disk cards. Nintendo was ahead of its time with this technology.

Built-in storage prevents controllers from getting lost.

The Famicon's two controllers can be plugged into either side of the console. Buttons and a D-pad are standard and one controller has a microphone built in.
eBay has provided more information about this product above and is not affiliated with or endorsed by Nintendo.
Price Trends
Nintendo Famicom - Price New and Used
New Price*
from $67 to $115
Used Price*
from $47 to $92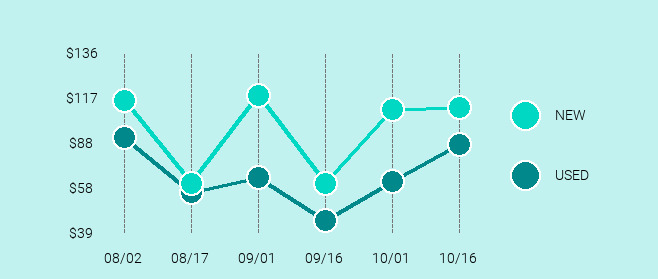 *The average sold price is calculated based on "Buy It Now" items sold within the 90 day period described above (excluding shipping and handling). Each interval represents a 15 day period. There is no guarantee that items will always be listed at a price within the provided range.
Compare Similar Models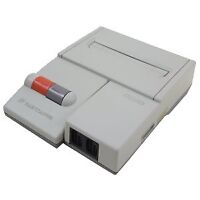 Nintendo Famicom
CPU
Ricoh 2A03 8-bit microprocessor
Memory
2 KB onboard work RAM
Video Output
Radio frequency modulator
Size
7.9 x 9.5 x 2.8 inches
Showing slide {CURRENT_SLIDE} of {TOTAL_SLIDES}