Introducing the Nike SB Dunk:
A New Culture Emerges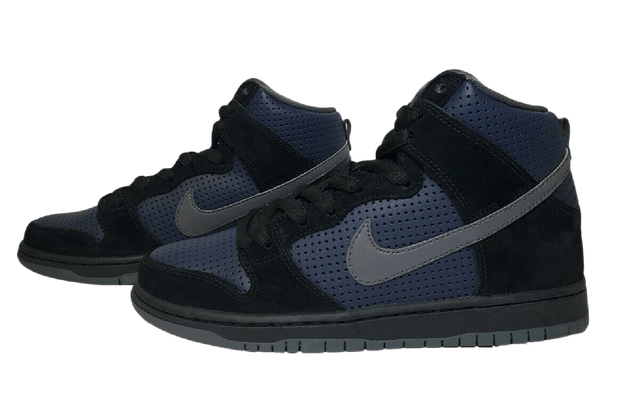 The Nike SB Dunk officially launched in 2002 with the creation of the Nike Skateboarding division. The SB Dunk offered a flagship sneaker that coincided with the original Nike Dunk's launch, but the spirit of the Nike SB Dunk was conceived decades earlier. The original Dunk launched as a high-top basketball shoe in 1985. It was a team-oriented performance shoe, but its bold color blocking caught the skateboard community's attention—as did the similarly designed Air Jordan 1—and skaters immediately gravitated toward the Dunk.
When Nike began creating low-top versions of the Dunk, skateboarders hoarded them. When it came time to launch the Nike Skateboarding line, it seemed a natural fit to merely tweak the original Nike Dunk by crafting an official Nike SB Dunk. It started with four designs and has since spawned one of the widest arrays of collaborations in Nike's history.
Nike SB Dunk Mixes Things up With Colors, Collabs and a Yellow Lobster

The SB Dunk has come a long way since Nike appointed four professional skateboarders to take a crack at their own colorway for the skate shoe's initial 2002 launch. Reese Forbes, Gino Iannucci, Richard Mulder and Danny Supa created personalized versions, all of which are rare and highly sought-after by sneakerheads today:

Gino Dunk SB

black suede overlays grey perforated leather for sleek style

Supa Dunk SB

the brightest of the bunch, in a safety orange-hyperblue-white inspired by the NY Mets

Forbes Dunk SB

features a wheat-dune colored suede upper with a gum sole

Mulder Dunk SB

clean blue-on-white colorway inspired by the LA Dodgers

Later that same year, Nike teamed up with Supreme, a mega-popular skate streetwear brand in New York. Their collaboration resulted in the first non-Air Jordan sneaker to dress up in the famed elephant print first seen on the Air Jordan 3. They released two colorways, White Cement and Black Cement, both in a low-top silhouette. This collab put the Nike SB Dunk on every sneakerhead's radar. In 2003, Supreme also launched Pro SB high-tops in Red Stars and Blue Stars colorways.

More collaborations followed over the next few years, including:

Futura

Designed in partnership with iconic NYC graffiti artist Futura, the low-top mixes tumbled leather in Nightshade accented with grey suede and black mesh.

U.N.K.L.E.

This collab with Mo' Wax artist U.N.K.L.E. is a work of art—the black, pink and white high-top upper is splashed with a cool design by graffiti artist Futura.

More colorways followed, like Jedi and Heineken, but nothing prepared fans for the 2005 City Series, with limited releases from designers in Paris, Tokyo, London and New York City. The Paris iteration was highly sought-after, and while all colorways in the series became collector favorites, none caused more of a stir than the Jeff Staple-designed NYC version, dubbed the Nike SB Dunk Pigeon.
Nike SB Dunk: Additional Collabs

Slam City Skates: The legendary London skate shop Slam City Skates created a light taupe-black suede low-top that features a scratch-off color on the Swoosh.
What The Dunk?: Part of a campaign for a feature-length skate film featuring the Nike SB Team Riders, this funky style is created from 31 different SB Dunks.
MF Doom: Nike joined forces with the acclaimed underground rapper MF Doom to craft this high-top in black suede with grey leather overlays, reflective striping and faux ostrich skin on the toe wrap.
De La Soul: Teaming up with hip-hop group De La Soul, Nike released both low and high silhouettes featuring eclectic blends of textiles and colors inspired by their albums' cover art.
Red Lobster: Boston-based Concepts worked with Nike to create a pink clay-red suede upper inspired by the ruddy crustacean. The style's success led to Blue Lobster and Yellow Lobster colorways—the latter being an extremely limited release, given to Concepts employees.
Nike SB Dunk: Skater-Friendly Features and Design
Skateboarders were fans of the original Nike Dunk for its low-profile midsole, court-style traction, ample cushioning and support—plus it was similar in fit and styling to the Air Jordan 1, which was released the same year. When the SB Dunk versions launched in 2002, they featured additional skate-specific details: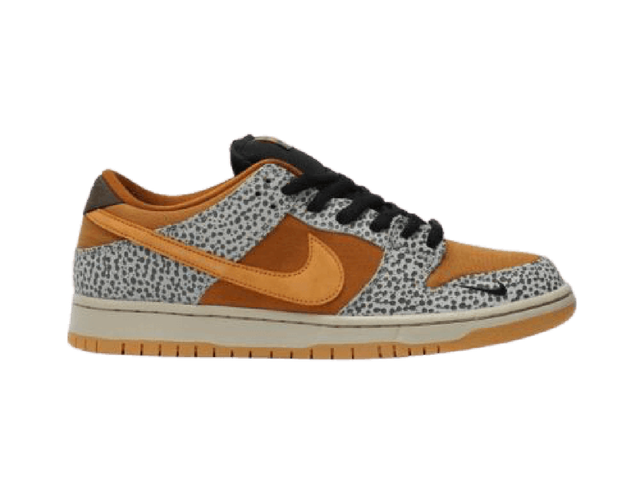 Collectability and Value of the Nike SB Dunk

There are plenty of general release options that sneakerheads can grab for as low as $100—but a strong contingent of colorways still fetch around $500, driven by backstory, rarity or old-fashioned popularity. Serious collectors can dole out big bucks for rare versions like these:

Nike Dunk SB Paris: this rarity can climb as high as $30,000
Yellow Lobster: you can snap this one up for a measly $15,000
What The Dunk?: there's no question—at up to $7,000 this collectable isn't cheap
Travis Scott: the rapper's patchwork motif with a hidden elephant print underneath could set you back around $1,200
Chunky Dunky: scoop up this Ben & Jerry's ice cream-inspired look for as much as $1,600

Other styles sneakerheads seek out are Stussy Cherry at $2,000, Grateful Dead at $1,000, Red Stars at $3,500, 2012 Red Cement at $1,800 and 2002 Black Cement at $4,000.
Cultural Significance of the Nike SB Dunk

Nike's conscious decision to jump feet first into collaborations speaks directly to the strong connection between the skate world and sneaker culture—one rooted in collaboration, community, and unique personality. Releasing an eclectic mix of special-edition collabs to skate shops early in the Nike SB Dunk run helped Nike cement a spot in skate culture.
The Nike SB Dunk reached a fever pitch in 2005. Avid fans of the upcoming Pigeon release camped out for days during a blizzard in New York, hoping to land a pair. Things escalated when police arrived to break up the line. A riot ensued, and arrests were made in a story that made national news. That event illustrates how far people will go to get a coveted pair of their favorite kicks.