Nike SB Dunk Low Barcelona
(1)
Details
Colorway
Maroon / Navy-Gold
Release Date
August 14, 2021
Honor Catalonia with the Nike SB Dunk Low Barcelona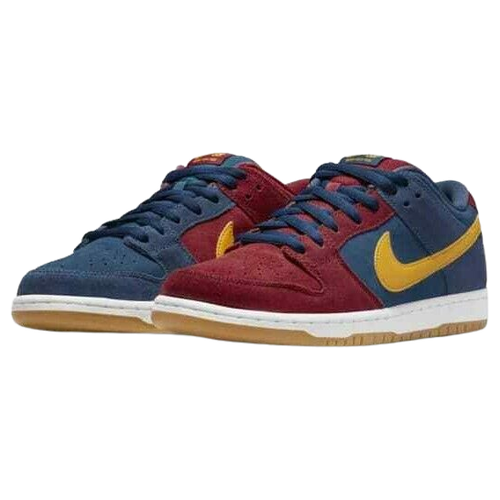 Nike SB Dunk Low Barcelona
This special low-top version of the Nike SB Dunk celebrates Catalonia and its capital, Barcelona, sporting the blue, red, and yellow colors of the Catalan flag. The soft suede upper features suede overlays to create depth. On the right shoe, the toebox and suede overlays are blue. Another small blue overlay on the heel has "NIKE" on it in gold letters. Red colors the rest of the shoe, including a large overlay that goes from the collar to the lower heel. The left shoe reverses this distribution of colors. The shoe also has a gold Nike Swoosh.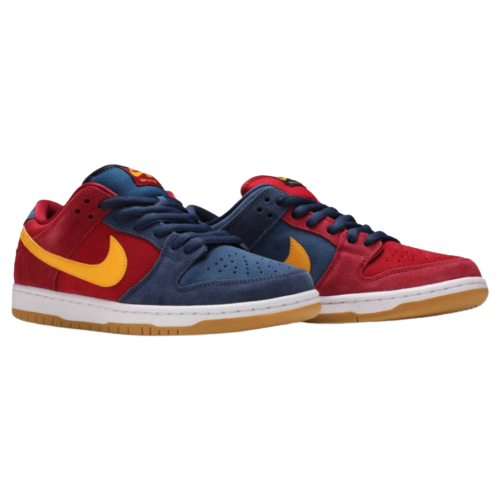 Nike Release Dates, News and Articles
Step up your game with the latest Nike news, guides and releases on the eBay Sneakers Hub. From classic silhouettes to new Nike Dunk and Nike Air collaborations, you'll find everything you need to know to stay ahead of the game.