About Minolta XG-M
Showing slide {CURRENT_SLIDE} of {TOTAL_SLIDES}
The Acute Matte focus screen is brighter.

Clearly see your screen. The Minolta XG M has matte screen that is up to 50 percent brighter than the conventional matte screens of its time. You can focus more easily and accurately.

See data in the viewfinder.

There's little reason to take your eye off of your subject when the aperture and selected shutter speed are shown in this detailed viewfinder.

The design handles easily.

The XG-M is compact and lightweight, designed to fit comfortably in your hands. The textured grip helps you keep a firm and steady grip in almost any setting.

Depth of field preview is spot on.

Being able to see what your photo will look like with your selected settings can make a big difference in the shots you take. Be more confident when you shoot.
eBay has provided more information about this product above and is not affiliated with or endorsed by Minolta.
Price Trends
Minolta XG-M - Price Used
Used Price*
from $34 to $90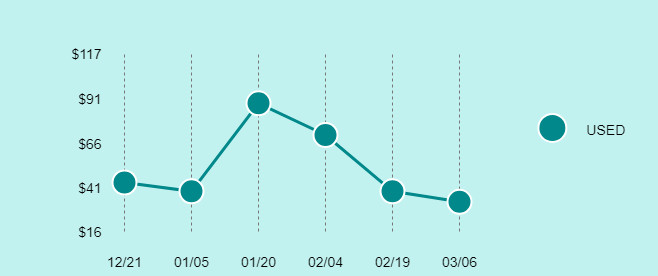 *The average sold price is calculated based on "Buy It Now" items sold within the 90 day period described above (excluding shipping and handling). Each interval represents a 15 day period. There is no guarantee that items will always be listed at a price within the provided range.
Compare Similar Models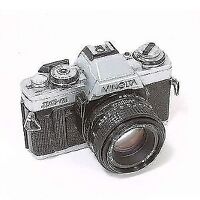 Minolta XG-M
Autoexposure Modes
Aperture Priority
Maximum Shutter Speed
1/1000
Showing slide {CURRENT_SLIDE} of {TOTAL_SLIDES}
It may be the ultimate 35mm SLR

Compact, ergonomic, intuitive, attractive design, great optics.I own maybe 50 film cameras, and this is my go-to 35mm.

Verified purchase: Yes

Excellent

This product is excellent and the condition is perfect. Comes with a battery and a UV Filter. I recommend

Verified purchase: Yes

Has a slight quirk

It takes great photos and they develop great but one thing that is a little quirky is that sometimes the windup trigger on the right side loosens up sometimes when taking pictures. I have to makes sure that I press the photo trigger before I wind the camera to the next photo to make sure that this weird quirk doesn't happen. But overall it works great!

Verified purchase: Yes

Superb camera!

Professional stuff! Need to known ,to use it you really are to be a photographer,extraordinary ,very good! Love it!

Verified purchase: Yes

Yesteryear

Brought back memories of the 70'same when I was always taking pics

Verified purchase: Yes
Tell us what you think

- opens in new window or tab