Shop for Indian and Pakistani Kurtas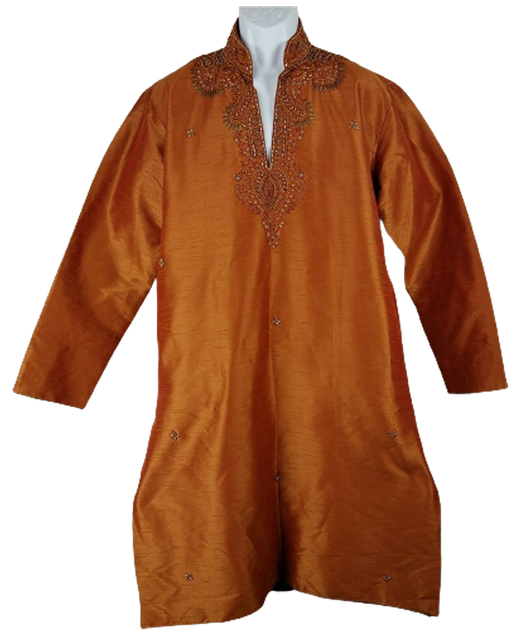 A kurta is the most versatile type of Indian and Pakistani attire that you can think of. It is loved by men and women alike and styled in more ways than one. When you don't want to go for a bedazzled look, you can pick a simple kurta and style it with some accessories of your choice. If you are looking to add some more kurtas to your collection, eBay's got you covered.
If you are looking for kurtas for men, you shouldn't miss out on the selection available on eBay. You will find them in various sizes and colors, so you can pick the one that suits your needs. If you are looking for a kurta in a different style, you could give the kurta shirt a shot. A kurta shirt features a collar and may or may not have buttons. You can check out all the new and pre-owned options available on eBay before making a purchase.
Various Types of Kurta Worn by Men

You can go for a Punjabi kurta pajama or choose from the other styles of kurtas available on eBay. A kurta with jeans can be a great pick for daytime functions or when you don't want to go full-ethnic. When it comes to wardrobe staples, you can hardly go wrong with a white kurta and jeans! A white kurta is a versatile piece of clothing worn with various bottoms. Wear it with a pair of blue jeans or style it with a colorful skirt for a casual outing. If you plan on attending an Indian function, you can wear a Chikankari kurta with a pajama and complete the look with some oxidized jewelry and a smartwatch if you like.

For Indian and Pakistani weddings, you can opt for a silk kurta and team it with an ethnic skirt and a stole if you love to customize your outfits. A cotton kurta can be your answer for those warm days when you want to wear something breezy and comfortable. You can find these kurtas in various color options, so make sure to pick your favorites before they are gone. Lucknowi kurta, Pathani kurta, Anarkali kurta, and Nepali kurta are some types of kurtas you can find on eBay.