Stay Active in Converse Chuck Taylor All Star Women's Shoes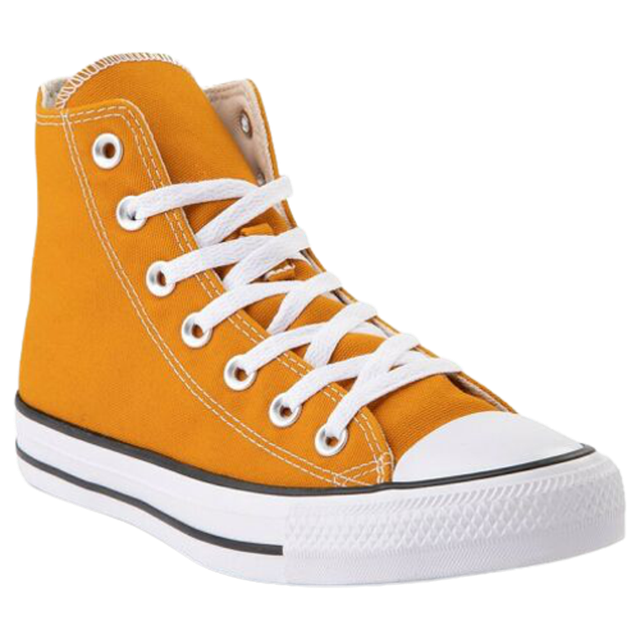 For a shoe steeped in history and known for its sturdy yet casual athleticism, opt for a pair of Converse sneakers. Since its initial release in 1917, the shoe has seen a range of style transformations and has been worn for a wide range of purposes. Chucks have long been a shoe of choice among women for their casual flair and trendiness.
What colors are the Chuck Taylor All Stars available in?
Chucks are available in a wide variety of colors and pattern variations. Select from solid white, solid black, purple, Bordeaux, and Surplus. Bordeaux is a sultry wine hue while Surplus is an earthy hunter green. Sport Sage Converse sneakers for a pastel green color, or opt for Brick Chucks for a rich red. Sail Blue, Farro, and Carmine Pink are vibrant, spring-like colors available in the active women's Converse line. Fun prints include Giraffe and Cow while popular cartoon characters make an appearance in the custom Converse line. Having the ability to select from a rainbow assortment of colors is a large part of the appeal of the Converse brand.
Are these Converse sneakers for women high-top or low-top?
The women's line of Converse sneakers is available in a range of styles, including low-top, high-top, lugged winter, platform, slip-on, and platform heels. Traditionally, the Chuck Taylor brand produced low-top sneakers sporting an iconic, flat-soled, high-laced look, but the brand has expanded to include a range of styles and options for the adventurous trendsetter. Chucks shoes high tops put a fashion-forward spin on the original sole. The high-top shoes are available with either an all-leather exterior or a complete canvas outer.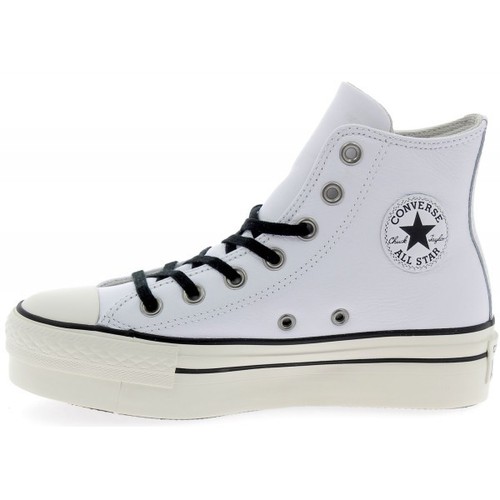 Is this shoe stylish?

All-star Converse for women come in many shapes, styles, and sizes, making the brand a truly versatile addition to a woman's wardrobe. Low-top Converse shoes will contribute to a classic, low-key look when paired with jeans and a loose-fit top. High-top All Star Converse styles pair well with skinny jeans while wearing Converse with a flowy dress can soften an outfit and add a touch of whimsy to an otherwise formal look.

These shoes can be dressed up or down to fit a variety of purposes and occasions. The Chuck Taylor All Star GR82, for example, adds a feminine touch to your attire without sacrificing the durability necessary to endure all kinds of weather. These shoes are practical yet on-trend, and styling options are endless.
Is the shoe wide or narrow?
The Chuck Taylor All Star women's Converse shoe tends to run on the narrow end of the spectrum, which might be tough on wide feet. If blisters and rubbing are concerns, consider the available wide width version of your favorite pair of Chucks. The classic Chuck Taylor All Star low-top is available in wide width, as is the Chuck Taylor All-Star high-top. See the manufacturer site for details.
Content provided for informational purposes only. eBay is not affiliated with or endorsed by Converse or Chuck Taylor.