Showing slide {CURRENT_SLIDE} of {TOTAL_SLIDES} - Shop by Generation
Showing slide {CURRENT_SLIDE} of {TOTAL_SLIDES} - Best Selling
Showing slide {CURRENT_SLIDE} of {TOTAL_SLIDES} - Top Rated
About iPod Nano
Showing slide {CURRENT_SLIDE} of {TOTAL_SLIDES}
A musical Genius.

Say you're listening to a song you really like and want to hear other tracks that go great with it. The Genius feature acts as your DJ and finds the songs in your music library that go great together and makes a playlist for you.

Rock and roll over.

Tilt or turn iPod nano on its side, and you'll listen, watch, and play in innovative ways. You can flip through your album art with Cover Flow, or, vertically speaking, see more albums and artists on the screen at one time.

Even your photos rock.

Pull hundreds of photos from your pocket and share them anywhere. Hold iPod nano upright to see your photos in portrait view. Turn it on its side for landscape. Your photos look beautiful on the vibrant, 320 by 240 resolution display.

Find your music faster.

It's even easier to find the song you want to hear. You can view your album art in Cover Flow or just press and hold the Center button to browse by album or artist. When you find the right song, press the Center button to add it to your playlist.
eBay has provided more information about this product above and is not affiliated with or endorsed by Apple.
Price Trends
Apple iPod Nano - Price New and Used
New Price*
from $146 to $198
Used Price*
from $51 to $61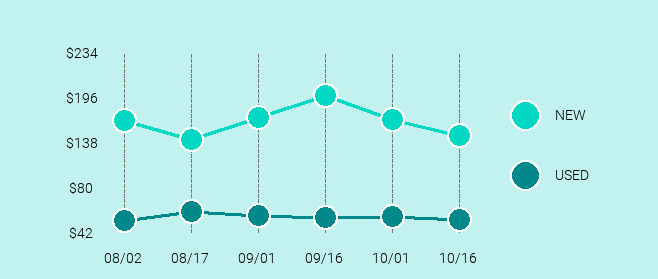 *The average sold price is calculated based on "Buy It Now" items sold within the 90 day period described above (excluding shipping and handling). Each interval represents a 15 day period. There is no guarantee that items will always be listed at a price within the provided range.
Compare Similar Models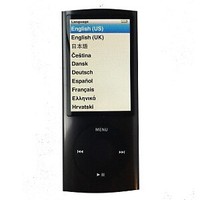 Apple iPod nano
Audio Formats
AAC, Protected AAC, HE-AAC, MP3, MP3 VBR, Audible, Apple Lossless, AIFF, WAV
Frequency Response
20Hz to 20,000Hz
Screen Resolution
240 x 376
Music Playback Time
Up to 24 hours
Showing slide {CURRENT_SLIDE} of {TOTAL_SLIDES}