Dress Down in ASICS GEL-LYTE III Sneakers For Men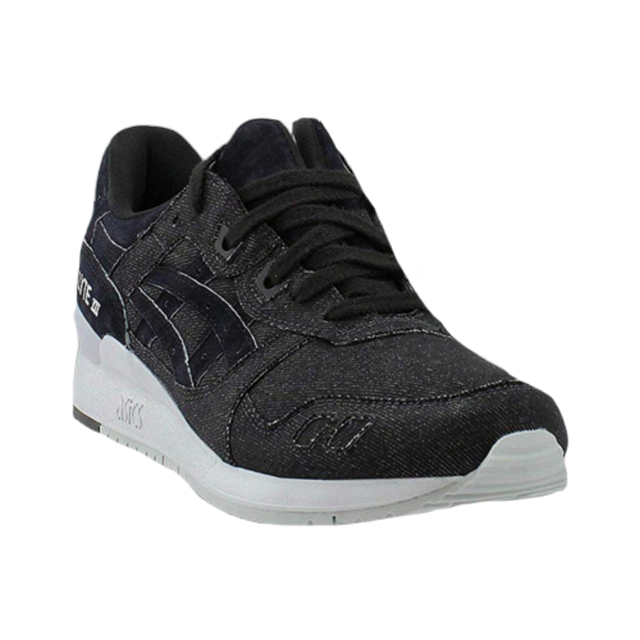 ASICS GEL-LYTE III sneakers for men are streetstyle shoes that take casual sneakers and fill them with comfort technology.
What styles do the ASICS GEL-LYTE III sneakers come in?

The ASICS GEL-LYTE III sneakers are made in their classic style that they were known for in the 90s including the split tongue, branded rubber soles, and lace closures, but these sneakers do have variety in style based on their color options. There are plenty of color options for you to choose from, so you can find the colorway that fits your own unique style.

The GEL-LYTE III 30th anniversary sneakers bring four more color combination options to the sneakers too. You can also remove and replace the laces whenever you want to, and that gives you even more customizability options, allowing you to change not only the colors but the fabric and type of laces you want so your GEL-LYTE III sneakers can be unique. Some of the colorways you can choose from include:

White/Yellow
White/Blue
White/Flash Coral
What are some features of the ASICS GEL-LYTE III sneakers?
ASICS GEL-LYTE III sneakers are men's sportstyle shoes that include comfort features and performance features inspired by its 90s running predecessor. The sneakers have a split tongue design as inspired by the GEL-LD RACER sneakers. The upper of the sneakers feature mesh fabric underlays and synthetic suede overlays for a retro look. Inside the shoe, you can feel the GEL technology at work, a cushioning in the heel that works to improve shock absorption from your movements and continuously surround your feet in cushioned comfort and protection.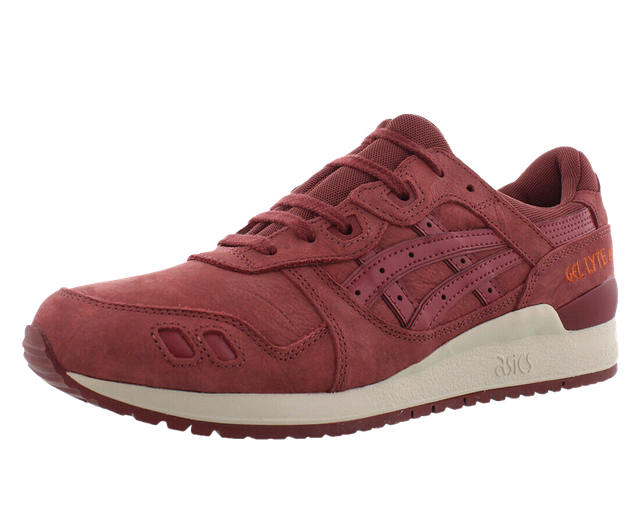 Are there rare ASICS GEL-LYTE III sneakers you can collect?

The ASICS GEL-LYTE III sneakers are an accessible sneaker, but there are some collaborative styles with other designers that can be rarer and therefore collectible if you are looking for something unique to add to your sneaker collection. Some of the designer collections you may see for the ASICS GEL-LYTE III casual sneakers may be the Ronnie Fieg x ASICS collaborative sneakers or the SneakerLah x Hundred% x ASICS collaboration. These collaborative styles are often sold in limited quantities and make for a unique addition to any sneaker collection.
Can you play sports in ASICS GEL-LYTE III sneakers?
With their unique style and lack of strong supportive and stabilizing features, the ASICS GEL-LYTE III sneakers are most equipped for casual wear or very light physical activities such as walking or jogging in low impact areas. You may also be able to enjoy these shoes if you want to wear them while skating. Like other skater shoes, these sneakers have a solid grip underneath and the versatility to be worn on a board or on the street without issue.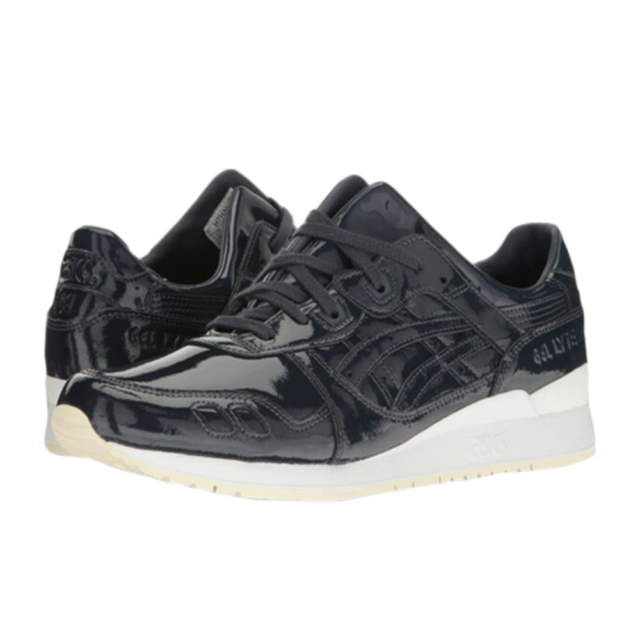 Content provided for informational purposes only. eBay is not affiliated with or endorsed by ASICS.