X-Men Origins: Wolverine (Blu-ray/DVD, 2011, 2-Disc Set, Includes Digital Copy)
---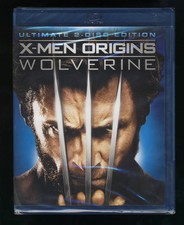 $10.99+ $3.50 Shipping
Est. Jul. 28 - Aug. 2 deliveryFrom Lathrop, California
About this product
Additional Details
Genre:

Sci-Fi & Fantasy

Format:

Blu-ray/DVD

Display Format:

Includes Digital Copy
Most relevant reviews
by

Good stuff, don't over-do it to really enjoy.

This is best the first time around, and alright for occasional re-watchings, but not something you want to over-do. I liked it enough to add to my collection.

by

Excellent edition!

Long I wanted to get it and I bought, the tremendous edition! I recommend to all admirers of this movie!