The People's Almanac Presents the Book of Lists by David Wallechinsky, Irving Wallace and Amy Wallace (1977, Hardcover)
---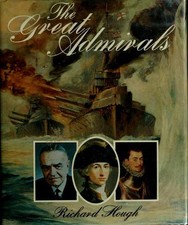 $5.61Free shipping
Est. Feb. 18 - Mar. 2 deliveryFrom Halethorpe, Maryland
About this product
Product Identifiers
ISBN-10
0688031838
ISBN-13
9780688031831


Key Details
Author
Amy Wallace, David Wallechinsky, Irving Wallace
Number Of Pages
521 pages
Format
Hardcover
Publication Date
1977-05-01
Language
English
Publisher
Little Brown & Company


Additional Details
Copyright Date
1977
Illustrated
Yes


Classification Method
LCCN
77-001521
LC Classification Number
AG106.P47
Dewey Decimal
031/.02
Dewey Edition
19


Most relevant reviews
by

Book of Awesome!

This book is a fantastic window into the the 1970s. Its the ultimate coffee table book and a must read for anyone with a quirky sense of humor and appetite for history.

by

Great Book

As a huge fan of professional wrestling from the 70's and 80's I love reading about early 20th century wrestlers and how wrestling evolved over the years, but overall it is informative on a lot things from rating the presidents up to that point to long running television programs.

I feel everyone who craves knowledge to read the Book of Lists, it's a fun read.