The Book of Shadows : A Novel by James Reese (2002, Hardcover)
---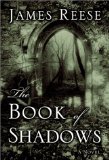 $3.82+ $3.95 Shipping
Est. Feb. 10 - Feb. 18 deliveryFrom Multiple
About this product
Synopsis
An extraordinary new literary voice makes a stunning debut in a darkly sensual, powerfully told tale of strange destiny and miraculous reawakening.Herculine is only six-years-old when she watches her mother die horribly and inexplicably. A child alone in the nineteenth-century French countryside, she makes her way to the secluded convent, where she is taken in as a foundling orphan and raised by nuns who teach the children of the privileged to fear a wrathful God. But shy, unworldly Herculine is not like the others in this cold, forebidding place. And when she is led down a dark path by a rebellious fellow student, she soon finds herself convicted of crimesunimaginable.But death at the hands of the ignorant and falsely pious is not to be Herculines lot. Held captive in the convent library, she is visited by four unexpected saviors with timeless needs of their own: the incubus priest Father Louis; the tragic, damned beauty Madeleine; the demonic Asmodei; and Sebastiana dAzur, a witch. By dawn, Herculine is free yet forever changed as she follows her liberators into a world of sensuous pleasures and great mysteries both wondrous and strange.Secreted away in Sebastianas once-grand manor high above the Breton sands, Herculine sets out to find out why she has been "chosen" and for what purpose. Her quest--ripe with erotic discovery, dark magic, heresy, and blood--propels her headlong through the perils of the age, across borders between the living and the dead, and back through a time when hysteria and madness reigned, when noble heads were impaled and paraded through the streets of Paris. For only when her mysterious mission is completed--and the terrible otherworldly roots of a gruesome Revolution are finally revealed--can she understand who and what she truly is. Until then, she must simply trust ... and learn.A work of stunning originality, gorgeous terror, and lush, disturbing beauty, James Reeses The Book of Shadows is a miraculous achievement -- a richly atmospheric, superbly rendered novel that brings to life epochs as colorful as they are chaotic. Rich with unforgettable characters and startling events, it is a masterwork of the imagination that will stand with the novels of A. S. Byatt and Anne Rice, Bram Stokers Dracula, and other classic literature of shadowy sensuality.


Product Identifiers
ISBN-10
0066210151
ISBN-13
9780066210155


Key Details
Author
James Reese
Number Of Pages
480 pages
Format
Hardcover
Publication Date
2002-03-01
Language
English
Publisher
HarperCollins Publishers


Additional Details
Copyright Date
2002


Dimensions
Weight
28.6 Oz


Target Audience
Group
Trade


Classification Method
LCCN
2001-031275
LC Classification Number
PS3618.E44B6 2002
Dewey Decimal
813/.6
Dewey Edition
21


Most relevant reviews
by

Strange but good read

This is a really odd book but I couldn't seem to put it down. It's dark, sometimes shocking but very well written. The characters are well played out and the author draws you in well. I liked it and would read more by this author for sure.

by

The book of shadows is a witches history

This has been a great book.
I have just a couple of chapters to go before I know if I like the ending...
This fantastic combination of fact and fantasy has been an intriguing read.
The religious zealots attack one another in there fanaticism enabling themselves to be used by the witches and spirits around them.
I would recommend this book to a friend.
Happy reading friend
leejboo

by

Review of The Book of Shadows by James Reese

I love the topic of the book. It is written so elegantly that you feel like you are transported to the era. At times it does seem to dwell on tangents a bit more than I would like, but overall this is a great book.