Seagate Barracuda 250GB,Internal,7200RPM,3.5" (ST250DM000) HDD
---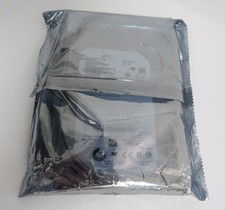 $11.99+ $12.65 Shipping
Est. Jul. 26 - Jul. 29 deliveryFrom Robertsdale, Alabama
About this product
Product Description
Product Description

The ultimate storage solution for desktop PCs, gaming systems, DAS and NAS, the Seagate Barracuda (ST250DM000) is a 250 GB, 7200 RPM, 3.5-inch internal hard drive. The 250 GB of storage is particularly useful for those who save numerous or large-sized files. The 7200 RPM spin speed and 8 MB buffer memory ensures seamless saving and retrieving operations. Advanced power modes allow you to save power when the unit is idle, while DiscWizard software makes it easy to copy data from an old drive to a new one. The SATA interface enables users to transfer data between the HDD and the PC at a speed of 6 Gbps. SmartAlign technology controls read-modify-write conditions without host computer intervention, ensuring better operational performance.
Product Identifiers
Brand

Seagate

Model

Barracuda

UPC

7636490030611,763649032060
Key Features
Enclosure

Internal

Capacity

250GB

Buffer Size

16MB

Hard Drive Type

HDD

Spindle Speed

7200RPM

Interface

SATA I

Designation

Desktop Computer
Technical Features
Platform

PC

External Data Transfer Rate

600Mbps

Form Factor

3.5"
Dimensions
Height

0.7 in.

Width

4 in.

Depth

5.8 in.

Weight

0.92 lbs