Safety 1st Alpha Omega Elite-Lamont Convertible Car Seat
---
$128.99Free shipping
Est. Feb. 9 - Feb. 17 deliveryFrom Lutz, Florida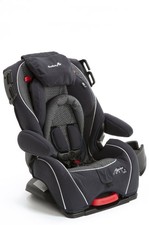 $142.00 Buy It Now
Free shipping

$232.44 Buy It Now
Free shipping

$220.00 Buy It Now
Free shipping
Most relevant reviews
by

Great product and exceptional value!

I bought this product because I have a 11 month old grandson who was outgrowing his other car seat and I wanted a more durable, more comfortable seat that would grow with him. I really like the adjustable headrest and especially the adjustable recline features. The fabric washes well and is easy to remove and reattach. The safety straps with clips that attach to the vehicle clamps/seats are easy to attach and release. I bought this product because the features were exceptional for a great price. I have not found anything about the seat that I don't like!

by

The product is very well invented

Very good product. No problem so far. It is even better for those who does not replace the seat so often, because it is not so easy to replace and put it back every day.

by

Love this car seat!

Love this cars eat. My son has it so I got the same for my daughter. Very sturdy, easy to clean. Reclines nicely and very safe.