Planet of the Apes (DVD, 2007, 2-Disc Set)
---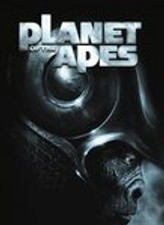 $3.99+ $2.61 Shipping
Est. Jul. 27 - Aug. 3 deliveryFrom Slate Hill, New York
Most relevant reviews
by

Stinky Ape Movie

Horrible Movie a waste of money!
OK so I bought this movie thinking Mark Walburn would pull off the role Charleton Heston originated but I was sadly mistaken. Not only that but the story in general was too long and tedious. I should have just bought the original!

by

2007 Planet of the Apes

Being a fan of all the old 1970's Apes movies, this update is well done and Mark Walberg is outstanding(of course hes no Heston, but nobody can compare to Moses anyway). I love the crashed space station scene in the end and enjoyed it almost as much as Heston underground in BENEATH.