Panasonic RP-HS16 Ear-Hook Headphones - Silver
---
OUR TOP PICK
quantity
5 available / 8 sold
delivery
Est. Aug 30 - Sep 7From Hauppauge, New York
Returns
Buyer pays return shipping
---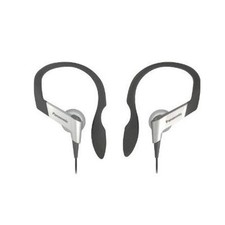 $12.70 Buy It Now
Free shipping
$8.95 Buy It Now
Free shipping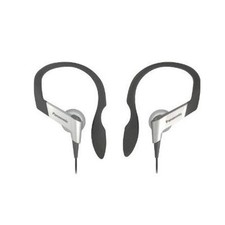 $13.00 Buy It Now
Free shipping
Great Prices on Headphones
About this product
Description
Description

A good companion for audiophiles on the move, these silver Panasonic headphones are clear sounding and comfortable. Featuring accurate sound reproduction and versatility, these Panasonic headphones give you what you need. Travelers and commuters, plus others will be delighted by the tonality and convenience of these Panasonic RP-HS16 headphones. With the convenient earbud design featured on these ear hook headphones, you can take them with you inside your backpack, briefcase, or jacket. The wide 20 Hz to 20 kHz frequency response of these Panasonic RP-HS16 headphones helps you to distinguish deep bass tones and clean treble tones. Enjoy audio tracks as loudly as you wish on a range of gadgets including digital media players, portable game consoles, and portable music devices thanks to the ultra-high 113 dB sensitivity of these Panasonic headphones. Savor your titles with sonic clarity thanks to the realistic high-fidelity sound on these ear hook headphones. What's more, these Panasonic RP-HS16 headphones are lightweight and transportable, which enables you to bring them along for the ride and use them wherever you go.
Technical Features
Impedance

32 ohms

Sensitivity

113 dB
This item doesn't belong on this page.
Thanks, we'll look into this.