Mortal Instruments: The Mortal Instruments : City of Bones; City of Ashes; City of Glass Bks. 1-3 by Cassandra Clare (2009, Hardcover, Combined Volume (omnibus edition))
---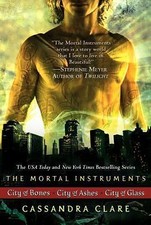 $67.90Free shipping
Est. Aug. 1 - Aug. 12 deliveryFrom Beaverton, Oregon
---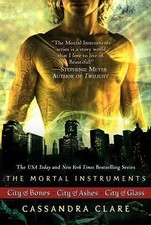 $26.24 Buy It Now
Free shipping
Great Prices on Children & Young Adults
About this product
Synopsis
Synopsis

All three books in Clare's Mortal Instruments trilogy are now packaged together in one boxed set. Includes "City of Bones, City of Ashes," and "City of Glass.",Cassandra Clareworked for several years as an entertainment journalist for the Hollywood Reporter before turning her attention to fiction.The Mortal Instrumentstrilogy has been on many bestseller lists. Cassandra lives in an old Victorian house in Western Massachusetts with her fiance, two cats, and lots and lots of books. Visit her website at CassandraClare.com. Learn more aboutThe Mortal Instrumentstrilogy at MortalInstruments.com. Learn about her new trilogyThe Infernal Devicesat TheInfernalDevices.com.,Get all three books in the Mortal Instrumentstrilogy together in one boxed set.,InCity of Bones,fifteen-year-old Clary Fray is introduced to the world of the Shadowhunters, a secret cadre of warriors dedicated to driving demons out of our world. And she's introduced with a vengeance, when Clary's mother disappears and Clary herself is almost killed by a grotesque monster sent by the evil and powerful Shadowhunter, Valentine. How could a mere human survive such an attack.In the second novel,City of Ashes, Clary just wants her life to go back to normal--but that turns out to be impossible. For one thing, her mother is still in the hospital, in a mysterious coma. For another, she and her newfound brother Jace have fallen under a cloud of suspicion now that the Shadowhunter world knows that Valentine is still alive--and that Jace and Clary are his son and daughter. Then Clary's best friend Simon is turned into a vampire and kidnapped by Valentine, who intends to sacrifice him as part of a bloody ritual that will make the Mortal Instruments Valentine's forever.In book three,City of Glass, Clary has to use all her ingenuity and newfound magical skills to get herself to the Glass City in Idris, the secretive Shadowhunters' home country, where she is forbidden to go--for it is only there that she can find the cure to the enchanted sleeping sickness to which her mother has succumbed. When Valentine attacks the city and destroys the demon towers, Clary and her allies are all that stand between him and the total annihilation of all Shadowhunters. Love is a mortal sin and the past tangles inextricably with the present as Clary and Jace face down their father in the final installment of theMortal Instrumentsseries.
Product Identifiers
ISBN-10

1416997857

ISBN-13

9781416997856
Key Details
Author

Cassandra Clare

Number Of Pages

1520 pages

Edition Description

Combined Volume (omnibus edition)

Series

Mortal Instruments

Format

Hardcover

Publication Date

2009-10-27

Language

English

Publisher

McElderry Books, Margaret K.
Additional Details
Series Volume Number

Bks. 1-3
Dimensions
Weight

74 Oz

Height

9.5 In.

Width

6 In.

Length

9 In.
Target Audience
Group

Young Adult Audience

Age Range

14