Independent Worm Saloon [PA] by Butthole Surfers (CD, Mar-1993, Capitol)
---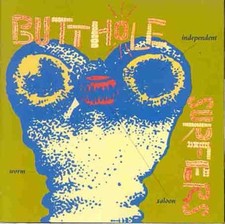 $12.49Free shipping
Est. Jul. 27 - Aug. 3 deliveryFrom Sheperdsville, Kentucky
About this product
Album Features
UPC:

077779879823

Artist:

Butthole Surfers

Format:

CD

Release Year:

1993

Record Label:

Capitol

Genre:

Alternative,Rock & Pop
Details
Playing Time:

62 min.

Producer:

John Paul Jones,Butthole Surfers,John P. Jones

Distributor:

EMI Music Distribution

Recording Type:

Studio

Recording Mode:

Stereo

SPAR Code:

n/a
Most relevant reviews
by

stubbie-q -nation reviews again

hello there and welcome to another of my famous reviews now we have the butthole suffers 1993 release independent worm saloon. being raised in texas its hard not to have run into these drunk on acid rock gods washing up threw the mire of post punk appocalipse its a love it or leave propisition at best this album was produced by jhon paul jones of led zeppin fame and it was not noticed by many on its release in 1993 but in my humble opinon its is the best butthole surfers album of all times and probably centuries ahead of its time
and in closing you wood be lucky is you ever get to hear

by

Dog Inside Your Body

They say you either love or hate the Butthole Surfers and that there's not much middle ground. I agree to an extent but I love some of thier songs more than others and a few I don't like at all so maybe I break the mold. Regardless, Independent Worm Saloon is awesome. Like everything they do it's all over the map. Standout tracks include The Wooden Song, Tongue, chewin' george lucas chocolate, ah, screw it, they're all standout tracks on this CD. 4 1/2 Stars.