Honor and Glory: America's Elite Military Honor Guards (DVD, 2005)
---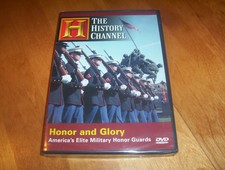 $29.95+ $2.95 Shipping
Est. Aug. 6 - Aug. 11 deliveryFrom Canton, Georgia
---
$5.52 Buy It Now
Free shipping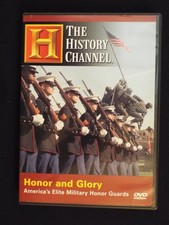 $8.99 Buy It Now
Free shipping
Top Selling in DVDs & Blu-ray Discs
Great Prices on DVDs & Blu-ray Discs
Most relevant reviews
by

perfect

Good sound Great color Great subject and description and you will never get to see an honer guard unless you go to Washington so this is the next thing.and the price is right for the whole family.

by

Title was fine

Needed to to show more of the performances of the Honor Guards. I would have liked to seen more of the Drills that they do and less talk.

by

For the Old Guard

Purchased as a gift for a veteran of The Old Guard in DC. It is a History channel documentary and is up to their usual high standard.