Cirque Du Soleil - Corteo (Blu-ray Disc, 2008)
---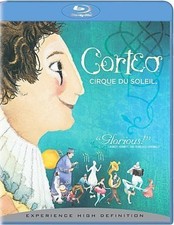 $24.55Free shipping
Est. Jul. 29 - Aug. 11 deliveryFrom Illinois
Most relevant reviews
by

Great Blue ray Disc

I see this show twice live...I love it and this blue ray caption all the emotion. Just Great, I already start my Cirque Du Soleil Collection, Im glad to foud this one, I higly reccomend it

by

Great ebayer, super fast shipping!!!!! AAAAA+++++++++++

I bought the DVD because I have seen the show and wanted the DVD. It is an excellent show and I think everyone should see it.