Bikini Girls On Dinosaur Planet (DVD, 2005, Collector's Edition Double Feature)
---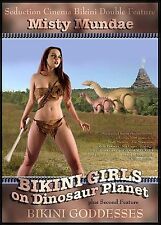 $99.95Free shipping
Est. Jul. 29 - Aug. 11 deliveryFrom McFarland, Wisconsin
---
More options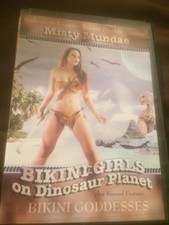 $94.99 Buy It Now
Free shipping
$1,995.95 Buy It Now
Free shipping
Top Selling in DVDs & Blu-ray Discs
Great Prices on DVDs & Blu-ray Discs
About this product
Additional Details
Genre:

Sci-Fi & Fantasy

Format:

DVD

Display Format:

Collector's Edition Double Feature
Most relevant reviews
by

A dumb story-- but interesting scenics?

Not really anything that makes sense, the story is an excuse to have attractive women run around for the entertainment of a male audience. The thing that makes this interesting is that "the girls" are actually having fun, playing at making a movie for "the guys" and they carry it off.

Misty Mundae is becoming a cult creature, of course.