Big Circumstance by Bruce Cockburn (CD, Nov-1991, Columbia (USA))
---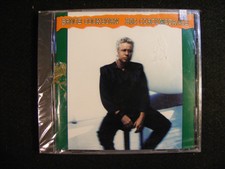 $14.99+ $3.00 Shipping
Est. Aug. 1 - Aug. 8 deliveryFrom Winchester, Kentucky
About this product
Album Features
UPC:

074644873726

Artist:

Bruce Cockburn

Format:

CD

Release Year:

1991

Record Label:

Columbia (USA)

Genre:

Rock & Pop,Singer,Songwriter
Details
Playing Time:

61 min.

Producer:

Jon Goldsmith

Distributor:

Sony Music Distribution (

Recording Type:

Studio

Recording Mode:

Stereo

SPAR Code:

AAD
Most relevant reviews
by

return of a good friend

This purchase was to replace the CD that got lost in my recent cross world move. There was no hesitation to replace my Cockburn CD's. I had to prioritize which CD's to replace because I could not replace all at one time. I will eventually have my old collection and then some back. Ebay and its vendors makes this all possible.

by

Radium Rain

After you get past the first two (way too country for me) tracks, Big Circumstance gets on the right track and goes into classic Cockburn territory. As usual the lyrics are the best part. 3 1/2 Stars.