Andy Warhol: Motion Pictures (2005, Hardcover)
---
OUR TOP PICK
$75.00
0 bids | Ends in 19h 22m 57s
delivery
Please sign in to see how to get this item delivered
From Los Angeles, California
---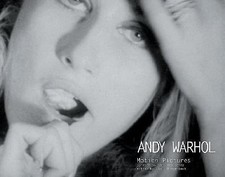 $10.45 Buy It Now
Free shipping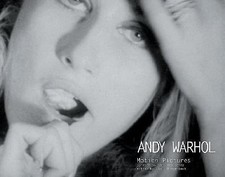 $28.75 Buy It Now
Free shipping
About this product
Synopsis
Synopsis

Prolific, mercurial, thought-provoking, charming, engaging, dynamic, confusing--just like the artist himself, Andy Warhol's films explore the gamut of human emotion. From the time he obtained his first film camera in 1963, up until his death in 1987, Warhol explored and created moving images ranging from epic films, to personal portraits, to programs for cable television, to music videos. In fact, in a mere five years (1963-1968) he produced nearly 650 films including hundreds of silent screen tests--portrait films--and dozens of full-length movies, in styles ranging from minimalist avant-garde to commercial "sexploitation." His films and videos capture the rich and raw texture of the fertile cultural milieu in which he lived and worked, and are crucial to the understanding of Warhol's work in other media. "Andy Warhol: Motion Pictures" focuses on the artist's screen tests and non-narrative films from 1963-73. Within it we see sequences of his "most beautiful women"--screen tests featuring "Baby" Jane Holzer, Ivy Nicholson, Edie Sedgwick--and other works that showcase a parade of friends, actors, and models--Dennis Hopper, Gerard Malanga and Walter Burn to name just a few. This collection of tests is followed by the artist's non-narrative films including "Eat," "Sleep," "Kiss" and "Blow Job." All of the artist's film works are enhanced by texts from Mary Lea Bandy, Klaus Biesenbach and others. The worlds of art, photography, film, criticism, lifestyle and fashion unite in "Andy Warhol: Motion Pictures," as 200 fascinating, full-bleed, remarkably clear, black and white stills provide access into territories both familiar and unexplored.
Product Identifiers
ISBN-10

3980426548

ISBN-13

9783980426541
Key Details
Number Of Pages

266 pages

Format

Hardcover

Publication Date

2005-03-15

Language

English

Publisher

D. A. P./Distributed Art Publishers
Additional Details
Number of Volumes

1 vol.

Copyright Date

2004

Illustrated

Yes
Dimensions
Weight

74.6 Oz

Height

1.2 In.

Width

12 In.

Length

9.5 In.
Target Audience
Group

Trade

Grade From

College Freshman

Grade To

up
Classification Method
Dewey Decimal

791.430233092

Dewey Edition

22
Contributors
Edited by

Klaus Biesenbach
This item doesn't belong on this page.
Thanks, we'll look into this.