Pictures courtesy of Harry Weimann (WyoTech)
While you may see loads of trucks at the SEMA show, you do not often see one customized as a roadster. But that is exactly what WyoTech, a trade school with five campuses throughout the United States, brought out to their display to highlight the training and skills of their students.
The school started with a 1964 Ford F100 and after selecting a student's design, went to work over eight months to create this sleek roadster. The eight month build is even more impressive when you learn that the students are spending half their day in classes; so that really only allowed four actual months of shop time to build this beauty.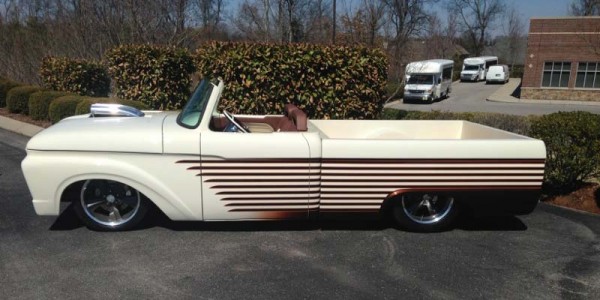 Faculty from the tech school were beaming with pride and enjoying the compliments from the attendees. Harry Weimann, the Director of Operations at the Blairsville, PA campus, explained that as the work progressed on the truck, students learning those specific skills would practice their craft on the truck. He estimated over fifty students actually had a hand in building the truck.
The truck is painted an off-white with maroon stripes lining the length of the truck. The truck has lots of custom metal work done to it, including removing the roof and customizing the windshield. The truck bed is a custom piece with a maple wood floor and is different for a truck, with no tailgate! The truck is powered by a Ford 390 and uses a TCI Ford C9 transmission. The suspension rides on a Heidt's Mustang 2 front end with a matching four-link rear.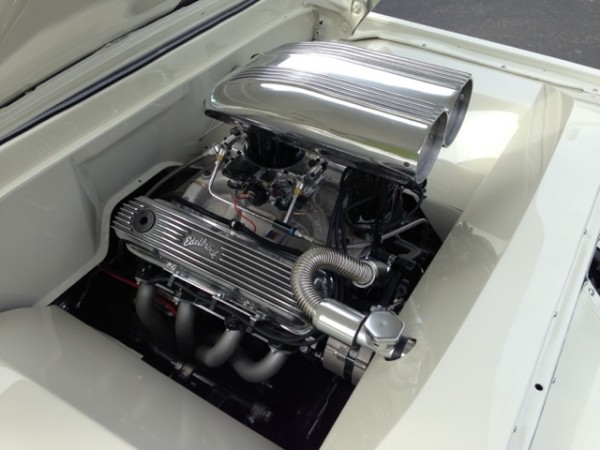 The craftsmanship and attention to detail, speaks well for the WyoTech training and the student's interests. This is especially notable given the variety of students and faculty members overseeing the project. Weiman added the truck will stay in WyoTech's hands and be used to promote their schools at various car venues and shows in the future. Perhaps the future of rodding is in good hands after all?
Best of all? At the end of the week, SEMA invites the vehicles that have been on display all week to participate in a cruise and drive out from the Las Vegas Convention Center. Sure enough the two faculty members from WyoTech drove it out with big grins on their faces.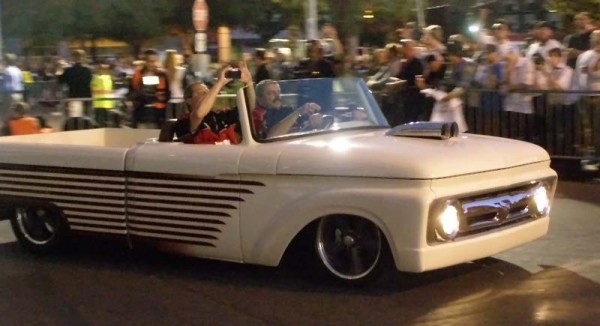 The roadster Ford truck is a sleek ride and is bound to be a crowd pleaser wherever it goes.
---
| | |
| --- | --- |
| | From overviews of trends in the automotive industry to penetrating looks at car shows, auctions and classic car trends we offer readers a unique perspective with a mix of irreverence and off the wall humor. Check out other articles at Route66PubCo.com. |