The North American International Auto Show in Detroit, MI was the stage of the 2014 Mercedes-Benz E-Class family world debut which has been extensively updated. Sedan, wagon, cabriolet and coupe showcase new efficient engines, new assistance systems and a new design idiom.
The new E-class now incorporates no less than eleven new or optimized assistance systems. They combine a host of comfort and safety features, referred to by Mercedes-Benz as "Intelligent Drive." These groundbreaking systems include technologies that can help prevent accidents with pedestrians or vehicles crossing in front, Active Lane Keeping Assist for avoiding collisions with oncoming traffic and anti-glare continuous high-beam headlamps. All this and more ensures that Mercedes- Benz maintains its pioneering role in vehicle safety.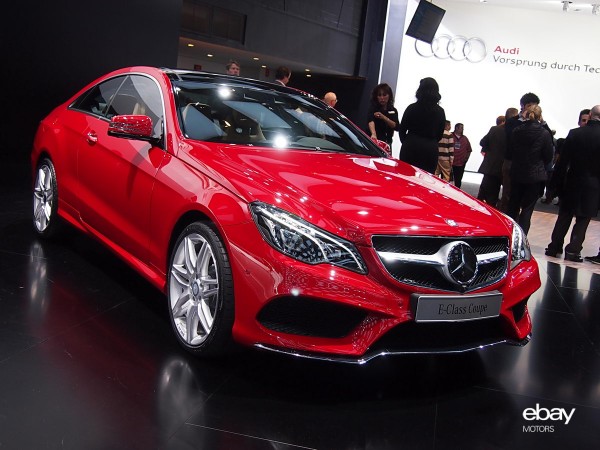 The 2014 E-Class family also takes a significant step forward with regard to efficiency and the environment. Among the contributing factors are engines with direct-injection and ECO start/stop technology.
A broad range of powerful gasoline and diesel engines with four, six or eight cylinders is available for customers of the E-Class family to choose from. For the gasoline engines the power output ranges from a 190 hp diesel to the high performance 577 hp twin-turbocharged gasoline engine.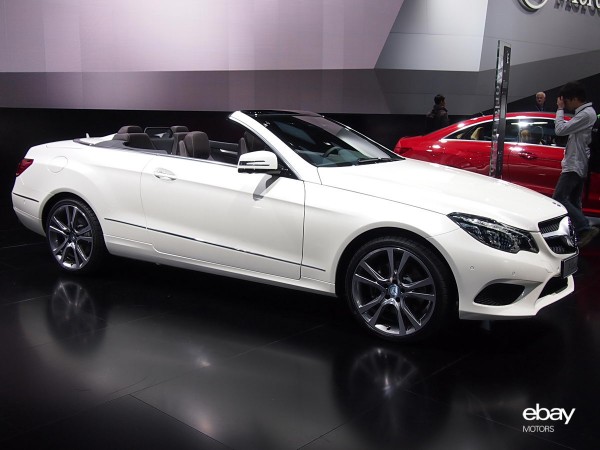 The exterior design reflects the significant technological advances. Intelligent modifications give the 2014 E-Class a new front-end design and revised proportions. The front end has been completely restyled with new headlights that incorporate all light functions within a single lens. In addition, the E-Class Sedan and Wagon are available for the first time with two different front-end designs – with the classic three-dimensional sedan grille and star on the hood or with the sports car grille.
The classic coupe and the four-seat cabriolet are designed to take passionate driving pleasure to exclusive new heights, serving as the emotional highlights of the successful E-Class family. Both retain their powerfully sculpted rear fenders that visually emphasize the fact that these sporty vehicles have rearwheel drive. New tail lights and a wing-design rear bumper with chrome trim elements emphasizes width and further accent the athletic appearance of coupe and cabriolet.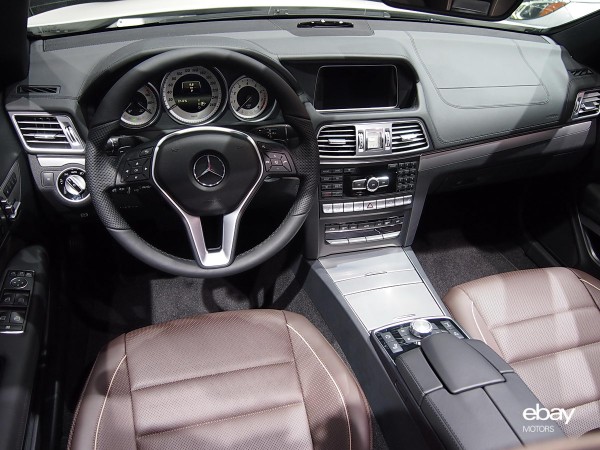 Mercedes-Benz has also revised the interior of the 2014 E-Class to harmonize with the expressive exterior. The interior is dominated by exquisite materials, a new two-part trim extending across the entire dashboard, a new center console, a large color display as well as redesigned ergonomic seats and fresh interior colors.
The Mercedes-Benz E63 AMG 4MATIC in the E-Class family sets new standards for performance and dynamic purpose. It is now also available as an especially powerful S-Model with a rated power output of 577 hp and 590 lb-ft of torque that is transferred to all four wheels by a newly developed, performance oriented AMG 4MATIC all-wheel-drive system.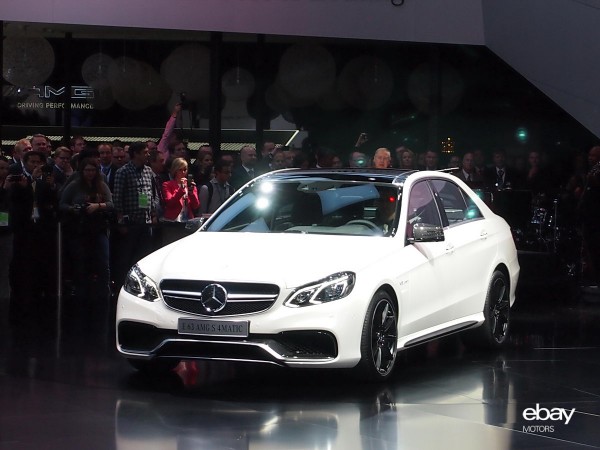 Permanent all-wheel drive is now standard on all U.S. market E63 AMG 4MATIC models – with power output of the standard model's AMG 5.5-liter V8 Biturbo engine jumping from 518 hp to 550 hp with a peak torque of 531 lb-ft.
The 2014 E63 AMG 4MATIC also sports a more dynamic outfit than before: Even at first glance the new AMG design philosophy is immediately apparent. A new "twin blade" radiator grille and a new "A-wing" in the AMG front fascia define the exclusive appearance. As before, the top-of-the-line E-Class AMG model is available as a sedan and wagon.
The 2014 E-Class Sedan and Wagon will be in U.S. showrooms this Spring.