I finally got my aforementioned '88 Paul Newman 300 ZX 2+2 out on the track. We hauled it (along with my Bobby Allison BRE 510) up to Laguna Seca for the Winter Speed Days event. Winter Speed Days is a track day event, not a race. Rich white guys come from far and wide, with half a million dollar, two-story haulers and run every kind of race car you could imagine.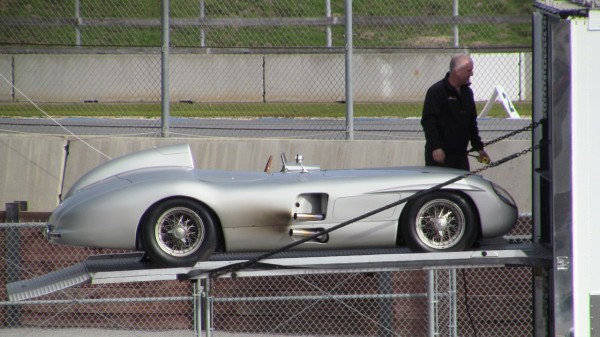 There were easily 200 million dollars worth of cars there. Three or four cars combined were probably worth $100 million. We saw a GTO Ferrari that came in 2nd overall at LeMans in 1964. There was a glorious 1953 Mercedes SLR that I believe is one of eight ever made. The late-model SLR Stirling Moss edition was there, too. I saw some birdcage Maseratis, a 4.5L Maserati V8 I'd never seen before, crazy mechanical fuel injection setups, a 917 long-tail in Gulf livery and a cool turbine Can Am car that got a lot of attention every time they fired it up. It was like going to a museum where the exhibits are flying past you at 110 mph.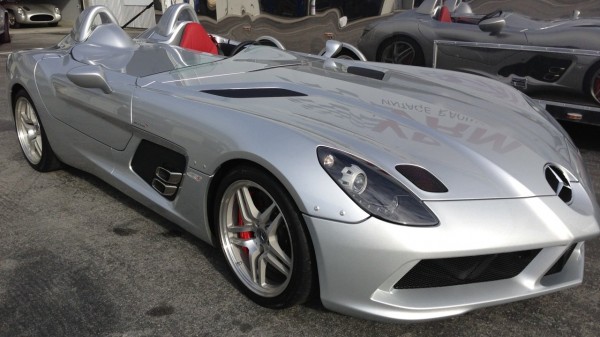 This was my first time behind the wheel of the 300 ZX. The body's still in original shape, with lots of "patina" and cracks. But everything mechanical had been redone or gone over, so I was pretty confident. It's still the biggest, fastest car I've ever taken out. We were running 27-inch by 13-inch tires in the rear which would give me plenty of grip—in theory. The track was cold. It was about as chilly and windy as it gets there—down into the 40s. It had rained the day before and there were still puddles in some of the turns. Not a great recipe for maximum traction.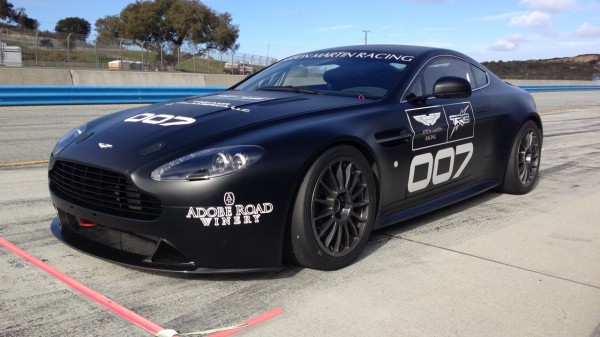 The car made quite a bit more power than I was used to, but it all felt pretty comfortable to me. It warmed up after a few laps and it spooled up really fast. I was going about 125 mph in 5th gear. But no matter how fast you go at an event like this, there will always be something on the track making you feel slow. I was getting bird dogged and dive bombed by Audi R8s and crazy Can Am cars all day.
My best lap time was 1:36.82 with an average speed of 103 mph. My second best was 1:37.8 with an average speed of 107.7 mph. Now, if someone can explain to me how my average speed went up, but my lap time went down, I'm all ears.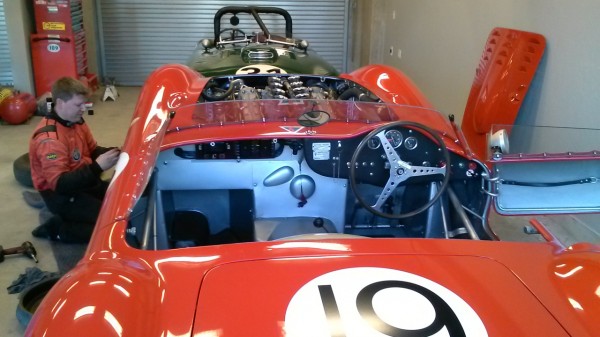 I also did some laps in my spunky little 510. My best time in that was 1:52.9 with an average speed of 74.1 mph. That's not a bad time for a 40-something year old car with pretty small tires, drum brakes in the back and almost no brakes in the front. But it was hard to take that car seriously after running the Z. It was too big of a step down. I'd put my foot into the accelerator and it felt like nothing was happening. You miss a shift on a big horsepower car and you can get right back on it, but with the 1600cc engine in that 510, when you make a mistake and it takes a long time to make it back up.
I ran into legendary drag racer Don "The Snake" Prudhomme in the pits. He repeatedly complained to me about the cold. I told him of course he was cold, he's used to being on fire. It was actually so cold that I didn't even change out of my fire suit after the race. Driving a Jaguar through Pebble Beach in a vintage fire suit makes you look like the biggest douchebag on four wheels. But I was warm.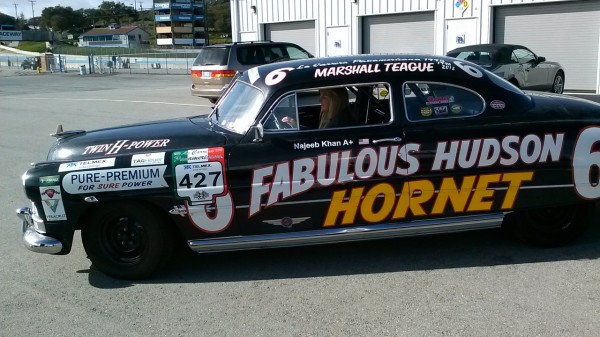 Of course, we have all of our mechanical epiphanies on the drive home, not on the track where they could do us some actual good. We realized that the Z car had been running way too cold, which robbed us of horsepower. It's funny, you spend so much time keeping an eye on the temperature gauge just to make sure you don't overheat. You forget that not warming up is a problem, too. With all of the coolers and radiators on that car, it can be hard to get it up to operating temperature on a day like that.
We're optimistically figuring we can get another 100 hp out of that engine if we can get it up to temperature. Then again, the next time we'll have that car back at Laguna Seca will be in August, so I doubt that will be a problem. And maybe, I'll have actually learned to heel-toe by then, too.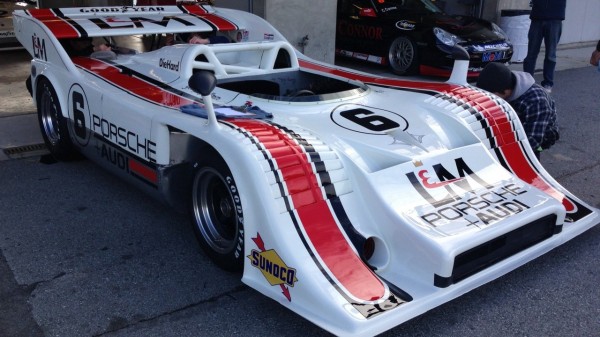 PS: If you ever bring two cars to the track, one's average speed is 75 mph a lap, the other is 100 mph a lap, always drive the 100 mph first.
---
Hear more from Adam Carolla by subscribing to CarCast on iTunes or visit CarCastShow.com