Whether you're rockin' to the great Jimi Hendrix, bumpin' to R&B icon Usher, tapping your foot to the melodic Grover Washington Jr., or simply unwinding with Wagner, your car stereo system is a big part of your driving experience, allowing instant connectivity to all your favorite music.
Shopping for a new car stereo on eBay can be challenging and confusing if you don't have a clear picture of what to buy. We put together a list to help break down the confusion and get you on the road to singing along with your favorite tune.
Features
Obtaining access to varying features in order to increase your overall listening experience is the main reason many upgrade from their pre-installed AM/FM player to a car stereo. With this upgrade come many new features, including basic additions like illuminated controls and buttons, more power, and HD stations. Many units today offer advanced features such as Bluetooth audio streaming, and the ability to listen to your iPod, iPhone, other MP3 device or your favorite CD.
Compatibility
Unless you have satellite radio, you may want some added features that will keep you from simply listening to the same "top hits" over and over again. We suggest getting car stereo systems with a USB input and auxiliary port for your iPod or other MP3 players and CD access so you can listen to the music you love.
Bluetooth Audio Streaming (A2DP)
Bluetooth audio streaming transforms your Bluetooth connection into an invisible auxiliary audio cable, enabling wireless transmission of digital audio to your car's audio system. Audio quality varies from case to case with a dynamic bit pool (or range of bit rates) being negotiated by the transmitting the device (your phone) and the receiver (your car) at the time of pairing. Generally speaking, we've found the quality to be good enough for compressed MP3s with only a few isolated examples of a noticeable quality drop.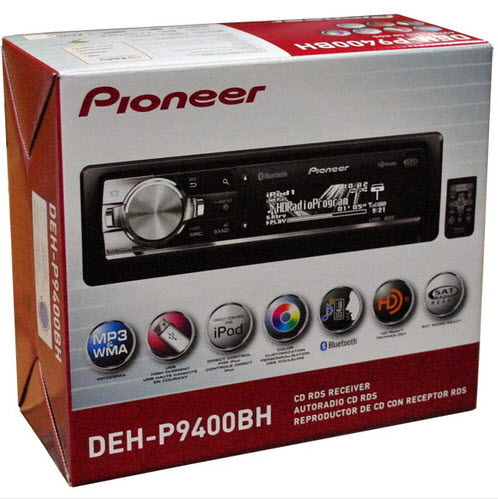 Performance
Pay particular attention to a stereo's specifications, specifically for nominal impedance levels, frequency response and dynamic peak power. Each of these levels has a standardized measurement that users should double check before purchasing.
A wireless remote is included in many car stereo systems. This remote not only enhances your listening options but it also increases your driving performance, as you can keep your eyes and focus on the road ahead instead of on the stereo controls.
Help & Support
Before you can blast your jams, your car stereo must be installed. Most manufacturers of car stereo systems recommend professional installation, and you may even void the manufacture warranty if you opt for non-professional installation.
Each audio system boasts a list of fantastic features, all of which have their own unique control buttons and setup process. Enter the user manual. For the majority of these audio car stereo systems, manufacturers provide online user manuals in PDF form. These manuals cover everything from selecting favorite radio stations and connecting your MP3 players to detaching the receiver unit.
Getting your stereo system working exactly how you want it may take a little time, energy and frequent access to help options. In addition to the user manual, you'll want to look for car stereo systems with a manufacture support center, online tutorials, a community forum and FAQs.