Elvis Presley's Pantera? Rita Hayworth's Caddie? Enzo's Ferrari?
The Petersen is known as the premiere automotive museum in the country and we were invited to a VIP tour of the "vault." As of last December, the Petersen Automotive Museum began allowing visitors to tour the vault where over 400 vehicles are kept. Essentially, the vault is an underground garage and contrasts with the fancy exhibits on the upper floors.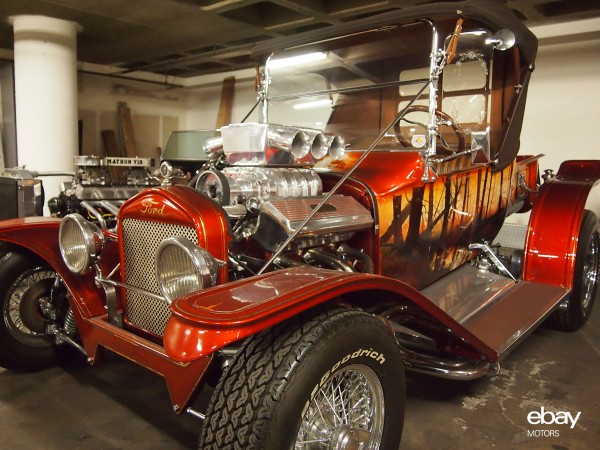 Visiting the vault requires staff accompaniment. It begins in the elevator, where the basement button must first be unlocked, allowing it to head down to the vault, rather than up toward the museum's second- and third-floor galleries. A second key unlocks the double doors that provide access to the hundreds of cars that are stored in the museum's basement – more than 100 of which will be included in the tour. Tours are led by docents or museum staff who provide historical tidbits, and also share interesting stories about the cars in the collection.
2010 AMBR winner, "Possessed"
We came across a lot of past AMBR (America's Most Beautiful Roadster) winners. Here is 2010 AMBR winner, Possessed", which is loosely based on a 1933 Ford design.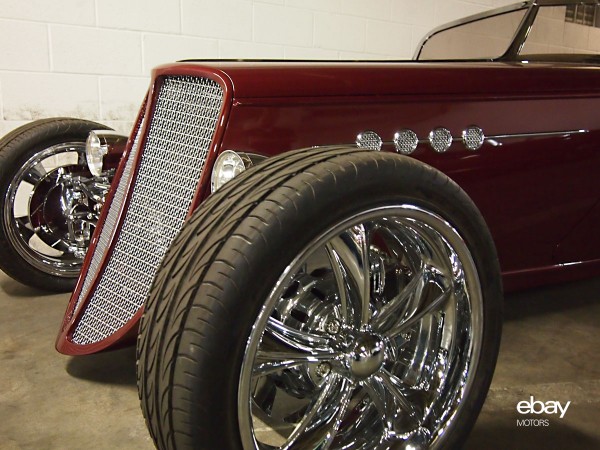 1953 Dodge Storm Z-250
Intended to compete with the Ford Thunderbird, Chevrolet Corvette, the Storm Z-250 was developed by Chrysler engineer Fred Zeder. Built on a rigid tube frame chassis, it was designed to be a dual-purpose sports/racing car. When raced, the comfortable touring body currently fitted could be removed by unscrewing four bolts and replaced with an ultra light 150-pound fiberglass body. A small block Chrysler engine sits underneath the hood. Unfortunately, high production costs prevented the Storm Z-250 being produced in profitable quantities.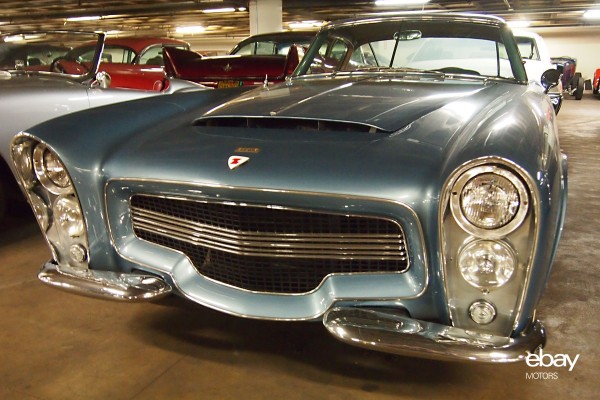 Beyond the Bentley is Rita Hayworth's Cadillac, Steve McQueen's Jaguar XKSS, Jayne Mansfield's Lincoln, Enzo Ferrari's personal Superleggera. The cars, and their impressive legacies, go on and on.
The Petersen Automotive Museum Foundation is a 501(c)(3) nonprofit educational institution. The Museum is located at 6060 Wilshire Boulevard (at Fairfax) in Los Angeles, California 90036. Admission prices are $12 for general admission adults, $8 for seniors, $5 for students with ID, $3 for children ages 5 to 12. Museum members, active military with ID and children under five are admitted free. Vault tours are available for an additional $25, and are offered on a first-come, first-served basis. Parking is free for the first 30 minutes and $2.00 each additional 30 minutes. One hour validation with purchase of $20 or more in the Museum Store or Johnny Rockets located in the museum lobby. Museum hours are Tuesday through Sunday from 10am to 6pm. For general Museum information, call 323/930-CARS or visit the Museum's Web site at: www.petersen.org.