I dream of the day I that I never have to go to the gas station again. No, I'm not protesting our country's dependence on foreign oil. I'm not sticking it to the petroleum industrial complex. I'm not trying to minimize my carbon footprint and I'm not even trying to save money. It's just that the gas station is the most depressing place on the planet. Outside you've got confused soccer moms who don't know which side of their minivan the gas cap is on. Inside, you've got the sad foreign guy guarding pyramids of tall-boy energy drinks, cigarettes and meat-like products.
So, I really want to like electric cars. But the auto industry isn't giving me much to work with. I've driven the Nissan Leaf and the Chevy Volt. They're pretty slow to charge and they don't have what I consider to be an acceptable range.
And then there's the styling. The Leaf can be best-described as Spartan, but the word "joyless" also comes to mind. The Volt is a little better on looks, but that's kind of like being the tallest midget at the circus. They're both passable commuter cars—if you're the conspicuous conservation type and don't care about ever being seen driving one.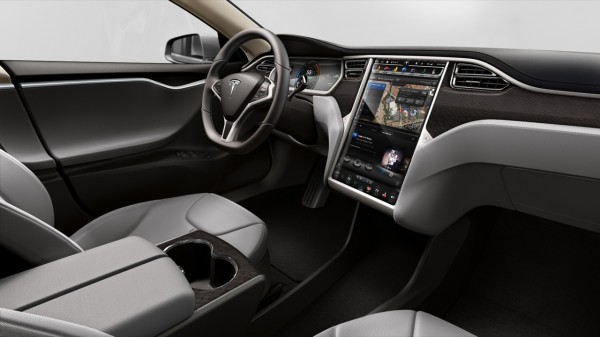 But now finally we have an all-electric vehicle that car enthusiasts can get behind — Tesla's new Model S. This feels like the car of the future to me. It's as close to delivering on the promise of electric cars that I've seen and no other electric car comes close to it.
Tesla's Roadster model was based on a chassis from Lotus, but the S was designed brand new from top to bottom in only two years. The styling is fresh and modern without looking like a spaceship. It's just a good-looking, low-slung four door touring car by any measure.
The Tesla's range is a big improvement over other electric cars. The base model is rated at a 160 miles, while the model with the 85kw battery is rated at 265 miles. (Some customers have reported getting as much as 400 miles, but 265 is all they can officially claim.) But Tesla has already installed nine "Supercharger" stations, and plans to have 100 of them in operation by 2015. These stations have 480 volt, industrial-grade chargers where you can fully recharge your Tesla in an hour — for free.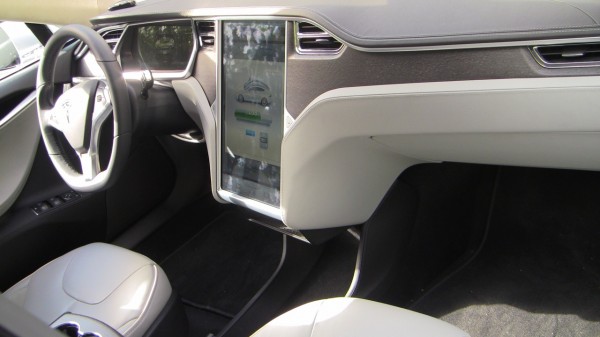 Aside from the performance and coachwork, the interior is cleanly-appointed and dripping with technology. Most of the car's functions can be controlled from a 17-inch touchscreen, including one of the largest sunroofs I've ever seen. And the car just turns itself on when you get near it and off when you leave. It makes clicking a key fob and turning a key feel like building the Panama Canal.
As if that weren't enough, you don't have to give up anything in terms of driving excitement. The Model S has tons of torque. The performance model does zero to sixty in 4.4 seconds. The regular S does it in "only" 5.6 seconds. And keep in mind that this isn't some spyder pea shooter. This is in a 4,600-pound sedan that can comfortably seat 5 adults and has two trunks.
Plus, you never have to see weirdos at the gas station again.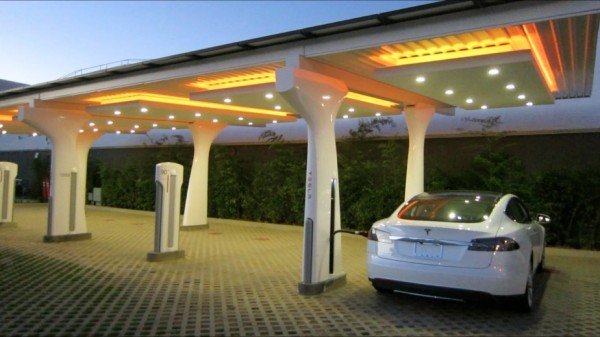 ---
Hear more from Adam Carolla by subscribing to CarCast on iTunes or visit CarCastShow.com