California Department of Motor Vehicles announced that vehicle owners can now pre-order replicas of California license plates issued in the 1950's, 1960's, and 1970's.
Often times we spot beautifully restored vehicles with modern California license plates. Vehicle owners who wish to complete the retro look to their restoration projects can do so by applying the correct style for the decade. Legacy License plates can be ordered for any year model automobile, commercial vehicle, motorcycle, or trailer.
The styles include black lettering over a yellow background seen in the 1950's, yellow lettering over a black background seen in the 1960's and yellow lettering over a blue background that was available originally in the 1970's. The plates cost $50 for non-personalized or personalized plates.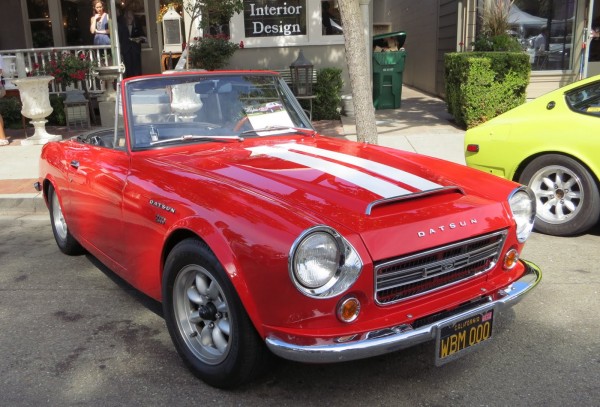 California legacy license plates are available for pre-order January 1, 2013. The program requires a minimum of 7,500 pre-paid applications prior to January 1, 2015. Full details and the pre-order form can be found at http://www.dmv.ca.gov/legacyplates/index.htm.
Pre-orders cannot be processed at DMV Field offices or Auto Club offices.
The law specifies that 7,500 applications must be reached by January 1, 2015. If 7,500 applications are not received by that date, any fees paid for the California Legacy plates will be refunded to the applicant.
Governor Brown signed Assembly Bill (AB) 1658, by Assemblyman Mike Gatto (D–Los Angeles) on September 28, 2012.