Updated Jan 28, 2015
If you find yourself frequently competing with a hunk of steel for your significant other's attention, don't worry—you're not alone. We know exactly what you're going through, especially this time of year, when you're trying to figure out what, if anything, to get your gearhead for Valentine's Day. Once you've decided that your car-loving other half is indeed worthy of your hard-earned cash, these great gift ideas are sure to please, whether it's your first Valentine's Day together or your 50th. (And if you're the gearhead in question, you might want to "accidentally" leave this page up on your computer screen sometime between now and February 14th.)
An Exotic Car Rental
If you're going out for a romantic dinner on Valentine's Day, tell your significant other that you'll pick him or her up. Instead of showing up on time in your regular car, arrive fashionably late in your date's favorite exotic ride. In a number of major cities, Enterprise Rent-A-Car actually offers an Exotic Car Collection that's perfect for this occasion, including a selection of Maseratis, Porsches, Aston Martins, Bentleys, Jaguars and more. While this is going to require a little research and planning on your part, believe us, it'll be worth it. The only downside to the plan is that once you give up the keys to your date, you might never make it to dinner.
Performance Driving School
If your gearhead is an avid racing or Formula Drift fan, schedule a day for the two of you at a performance driving school. A lot of automakers have their own schools, as does NASCAR, and there are a number of other privately owned schools at tracks across the country as well. Speaking from experience, we can tell you that this will definitely be a very memorable day—so don't forget your camera. Just be sure, when you're making the reservation, that the driving school you pick is performance-oriented and not for high school kids trying to pass their drivers' tests.
Driving Shoes
Pick up a nice pair of driving shoes to adorn the feet of the one you adore, perfect if he or she has a sports car with a manual transmission, or just likes to look the part. Sparco, Piloti, and Alpinestars are some of the best brands that have lines of driving-specific shoes.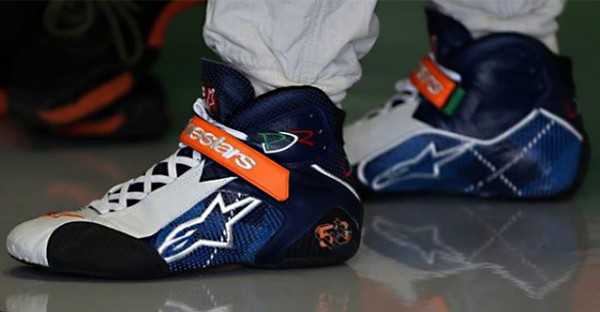 Limousine Service
Give the gift of NOT driving by hiring a chauffeured car for a romantic date night. Many limousine companies have special exotic vehicles that go beyond the usual Lincoln Town Car. Dinner, champagne and a kitschy late-night burlesque show pretty much guarantee a happy date-night ending.
Car Show Tickets
Most of this year's major auto shows are behind us, but no matter what time of year it is there's always an auto show going on somewhere. Tickets for most of them are pretty cheap, and some are even free, so an auto show is a relatively inexpensive way to spend the day. Plus, there's always more to do at these events than just look at cars, so if you decide to tag along and you're not a gearhead yourself, don't worry—you won't be bored out of your mind.
Click here for a list of auto shows by region: Auto Shows Calendar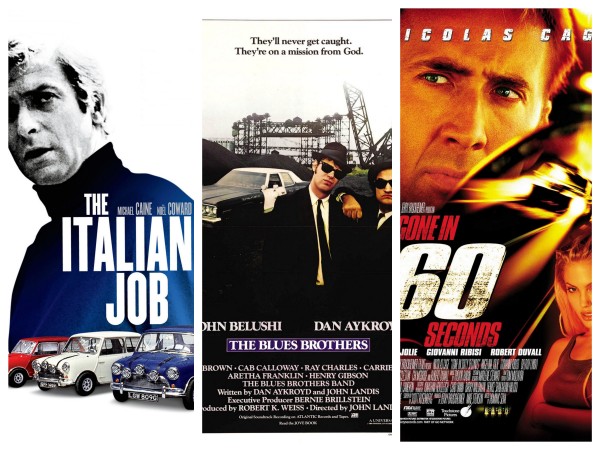 Gift Cards/Movies
Gift certificates for an auto detailer or eBay gift cards for detailing supplies are always appreciated, especially when your significant other is the type of gearhead who spends the majority of the weekend in the garage working on, washing and waxing his or her beloved machine. However, if your car-lover is reluctant to let other people near that ride, think twice about the detailing gift certificate. Instead, think about getting him or her a couple of automotive-themed movies. The acting's not always great, but you can't go wrong with a film whose biggest stars are of the four-wheeled variety.
Date Night at Home
You can find a pretty decent list of car flicks here: The Top Car Movies Ever Made. Stay at home, cuddle up on the sofa, and light some candles for an evening with your lover watching his or her favorite chase scenes.
Classic Car Books
If your significant other is more of the cerebral type, invest in a few classics to top off his or her library collection. Don't forget to include a nice personal note on the inside cover.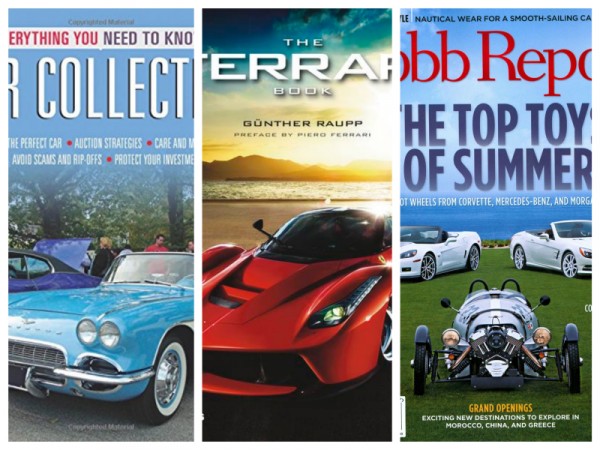 Car Magazine Subscription
Pretty much everything is available digitally these days, but nothing can replace the tangible pleasure you get from reading an actual print car magazine. There is also the nostalgia that comes along with flipping through the pages and gazing blissfully at the glossy photos of exotic cars.
GoPro Camera
Inspire the creative side of your Valentine by getting a GoPro camera. It can be mounted anywhere on his or her car to capture cool pictures and video of driving that prized ride. The affordable camera is simple to use—not to mention that it can also capture cool footage of other hobbies by means of the mounting hardware accessories. Strapping the lightweight and rugged palm-sized camera onto everything from pets to skydivers to world-class snowboarders has made the GoPro the darling of the daredevil set. And with as little as $200 and an openness to letting your imagination run wild, anyone can join in.
# # #
Article contributed on behalf of Penske-Wynn Maserati.