Holiday shopping can be really stressful, especially when you have no idea what gift to buy. Everyone seems to have someone on their Christmas list who loves cars, but not everyone knows what kind of gifts a car geek might crave. If you don't know a Camaro from a Corvette, this gift guide can help you find the perfect gift for the car lovers in your life!
1. Recharger for iPods & Laptops
PRICE: $30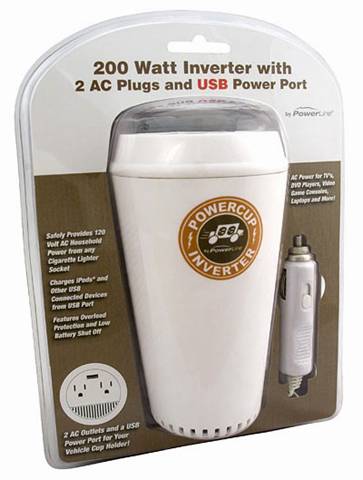 Long road trips can be a wonderful experience, until your cell phone dies. When your iPod runs out of charge, too, things can get pretty grim. With the Powercup, your favorite person can finally take long drives without worrying about his or her recharge. The cup can charge two AC items, and a USB item.
2. Ferrari Jumbo Watch
PRICE: $480
The jumbo watch is sleek and impressive: just like the person you want to present it to on Christmas. In the classic Ferrari colors, black, red, and yellow, this watch is an affordable and thoughtful gift. Your beloved will think of you as the person who brought you one step closer to the Ferrari fantasy.
3. Clean-Hands Car Jumper
PRICE: $25
Most car enthusiasts dream of owning a perfect vehicle that will never need a jump. However, some people have to make do with older models, and others just like to help out strangers. The clean-hands car jumper from ThinkGeek allows you to offer assistance to others, or get a jump yourself, from your cigarette lighters.
4. Trip to the Chicago Auto Show
PRICE: $11 Each
Home of the largest auto show in the nation, a trip to Chicago could be the perfect gift for the serious automobile enthusiast looking for a weekend getaway. Taking place each year in February, Chicago's Auto Show features more than a million square feet of exhibits, meaning this isn't your typical walk around the showroom. With every big name car company represented, the Chicago Auto Show is the perfect event for those who love to look.
5. Driving Classes
PRICE: Varies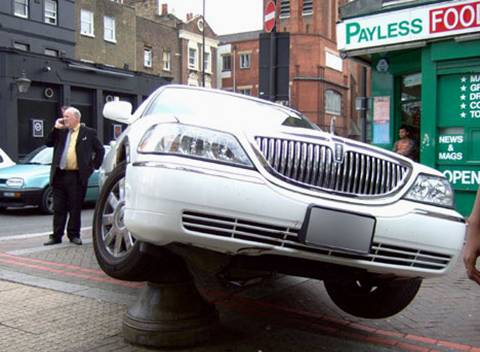 For that special person in your life who has no idea how to parallel park, this is a great gift idea. Never arrive an hour late again, due to limited parking and an inability to park on streets! Your recipient will be amused and begrudgingly happy to finally learn how to drive well, and, his or her insurance policy might be less expensive in future years: this is truly a gift that keeps on giving!
Or, for the driver in your life that is already a master behind the wheel, they may want to let loose with a course in stunt driving. If you know someone who has always loved great chase scenes in the Bond or Bourne films, a day class at a stunt driving center may be just the thing.
6. Heated Seat Cushions
PRICE: $32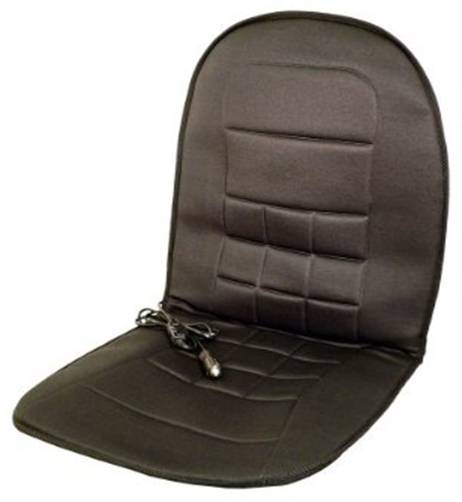 Especially good for those who are driving older cars, heated seats can make any ride feel updated and luxurious. This is a great gift idea for moms, friends, and for yourself (if Santa's only bringing you coal this year). Although you may not be able to afford the wheels and engine to match the newer cars, a heated seat can make an old car feel brand new.
7. Pet Ramp
PRICE: $120
For people who love to drive, and who take car trips often, it can be difficult to leave a cherished pet behind. If your partner's dog or cat is too old to jump into a vehicle, then a pet ramp is a great gift. What better way to say you care than by showing compassion and forethought for a pet's accessibility, too. Your gift would be appreciated, and possibly the butt of a few jokes.
8. Shop Signs
PRICE: Varies
Nothing is more retro cool than a shop sign, except for a personalized shop sign. Get your auto lover a sign for their garage, office, or workshop that shows the world who's in charge (of that small corner of the house). While these shop signs come in various shapes, sizes, and themes, all of them add personality to any automobile-friendly zone, and therefore make excellent gifts.
9. A New Car
PRICE: Varies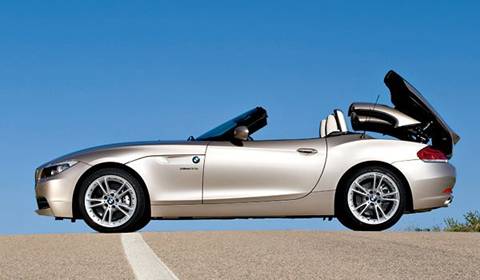 Although this is the most extravagant gift, it is also the most obvious. Car lovers love cars, which is why a car would make an excellent gift. True, this is not a gift that can (or even should) be given frequently, as dog lovers don't always get dogs for their birthday, and pepperoni lovers are rarely given pizzas, but once in a great while a car makes for an excellent gift. Nothing says "I love you, and we have a new $500 monthly payment," better than a car.
10. A New Toy Car
PRICE: $3,000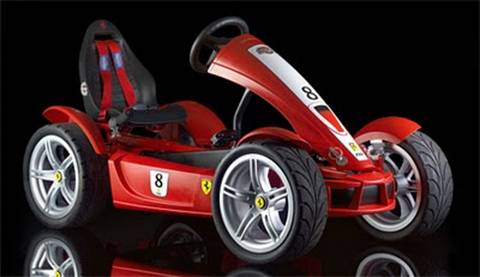 For that person in your life who has everything, this is the perfect toy. Too expensive for the average person, and costing more than the average college kids ride, this Ferrari drives up to 25 miles per hour. This rig can hold riders up to 300 pounds, and reportedly drifts as well as its big brother.
CONCLUSION:
Although shopping for a car enthusiast can seem like a difficult task, the truth is that there are so many accessories, options, and automobile paraphernalia on the market that finding a gift should be remarkably easy. Though not every automobile lover should expect to wake up finding a set of keys under the tree, most of them can expect a fun, useful, car-themed present.