Crowning the king of fuel-efficient cars used to be so much easier. But these days, cars that run on less energy often run partly or completely on electricity — which makes MPG a tricky term. After all, a pack of fully charged batteries doesn't use gallons. As a result, the U.S. Environmental Protection Agency created the term "miles-per-gallon-equivalent" or "MPGe" to convert the amount of energy in electrons to the same amount of energy in a gallon of petroleum. This allows efficiency-minded consumers to make a fair comparison. And when those apple-to-apple comparisons are made, electric and hybrid cars dominate the list of energy-stingy vehicles. (Also consider that electric cars on this list qualify for a $7,500 federal tax credit, plus local incentives.)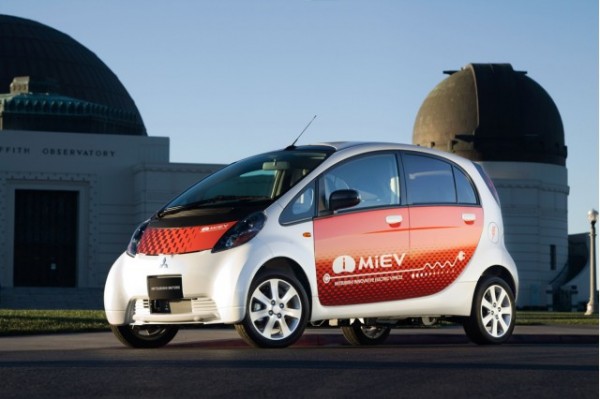 Mitsubishi i
Base MSRP: $29,125 (before incentives)
Combined MPGe: 112
Sometimes referred to as the iMiEV (pronounced eye-meev), this little city runabout tops the EPA's chart as the most efficient car on U.S. roads. But the efficiency comes at a price, in terms of power and range. The i's 47-kilowatt motor provides a meek 63 horsepower—granting a max speed of about 80 miles per hour. Its 16-kWh lithium-ion battery pack offers real-world range of only about 60 miles per charge. A test drive is highly encouraged to see if you feel comfortable with a car as insubstantial as the i.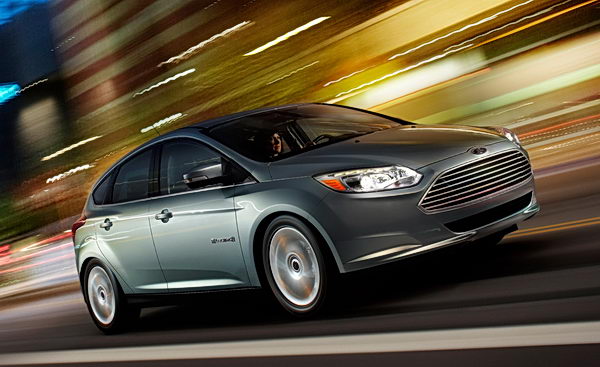 Ford Focus Electric
Base MSRP: $39,200 (before incentives)
Combined MPGe: 105
The Focus Electric proves that super efficient all-electric cars don't have to look as if they belong to the Jetsons. Built on the successful Focus platform, the car combines style, sporty handling, and a 100-percent electric drivetrain. Ford wisely opted for a faster 6.6-kilowatt charger, which can add about 20 miles in an hour when charging with 240 volts of power. Space in the hatch is somewhat compromised to make room for the battery pack, which offers around 80 to 90 miles on a charge.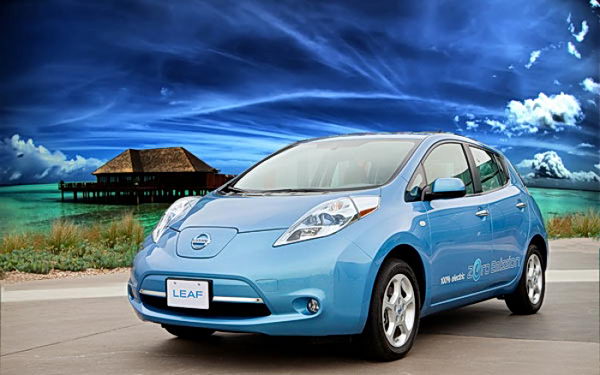 Nissan Leaf
Base MSRP: $35,200 (before incentives)
Combined MPGe: 99
The Nissan Leaf is the closest thing yet to an affordable and uncompromised all-electric commuter car. It consistently earns high marks for smooth rapid acceleration, gentle handling and quasi-luxury feature. Unlike competitors, such as the Focus Electric, the Leaf is purpose-built as an EV, placing its battery pack under the passenger cabin — producing a lower center of gravity and plenty of room for backseat passengers. Its 24-kWh battery pack means about 80 to 90 miles on a charge.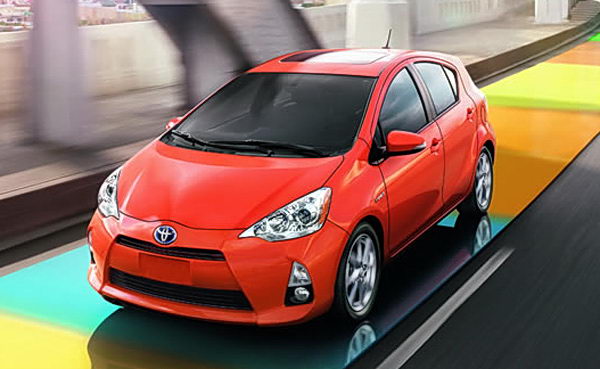 Toyota Prius
Base MSRP: $18,950 (for Prius C)
Combined MPG: 50
The most efficient no-plug car on the road, the Prius nameplate now comes in four varieties — including the compact Prius C, which offers a remarkable 53 miles per gallon in the city (and 46 mpg on the highway). The design and handling of the C is less geeky than the classic Prius Liftback, which remains the quintessential hybrid model. The Liftback is roomier than the C, but still manages a combined city/highway rating of 50 mpg. For those requiring extra space should consider the Prius V wagon, rated at 42 miles per gallon. On all models, high MPG comes with a penalty of meek performance.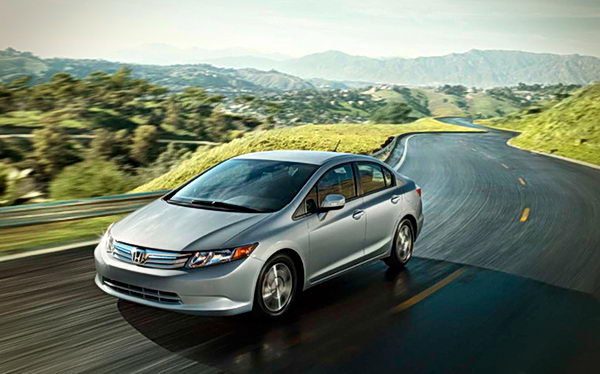 Honda Civic Hybrid
Base MSRP: $24,200
Combined MPG: 44
Since its debut in 2003, the Honda Civic Hybrid has lived in the shadow of the Toyota Prius. It deserves more attention and respect — especially now that the 2012 model now uses a lithium-ion battery pack and an engine upsized to 1.5 liters. That results is more power and a quieter ride. The Civic Hybrid operates with the same efficiency in the city or highway: 44 miles per gallon.