Photo credit: © KOIN 6 News / Dean Barron
We sell more than 11,000 vehicles each week around the world via eBay mobile, but some of those purchases have more unique stories behind them than others. Take the recent story of young Sorella, a 14-month old toddler from Portland, Oregon, who showed her daddy how it's done by purchasing a 1962 Austin Healey Sprite on eBay for $202.50 using our mobile app while playing with daddy's smartphone.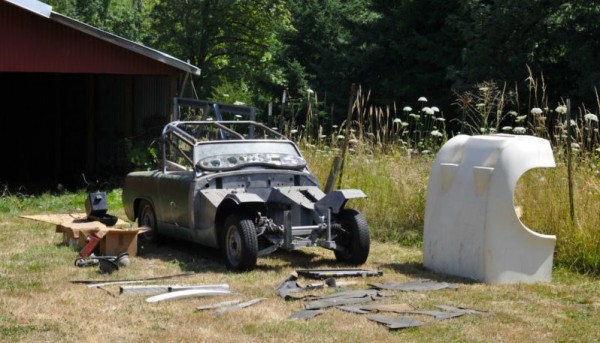 Initially, Paul and his wife, Christiana, were not sure whether they could afford to take on the car simply because the classic roadster needs a lot of work.
However, they decided to keep it and Paul plans to restore it in time for Sorella's high school graduation or 16th birthday.
To help Paul get started on his project and assist Sorella with getting a jump start on her driving skills, we are donating two eBay gift cards worth $1,000, a restoration guide, and a Powerwheels toy. We plan to stay in touch with Paul and lend our expertise whenever possible. Stay tuned for periodic updates as the Sprite evolves through its restoration process.