The Ferrari brand is a household name that stands for wealth and speed. Ferrari the company came from Enzo Ferrari, an Italian who started racing in 1919. He built race cars and then branched out into street-legal, high-performance sports cars in 1947. Ferraris are some of the most beautiful and sought after sports cars ever. However, Enzo Ferrari should also get credit for starting another incredibly popular Italian line and arguably the most iconic and storied American race car ever built.
Ferruccio Lamborghini was born into a farming family, but he was more interested in the farming equipment. He was a mechanic in the Italian air force in World War II, then opened a garage and manufactured tractors after the war.
Lamborghini became a rich and successful industrialist. This allowed him to indulge his interest in sports cars. He had owned an Alfa, Lancia, Maserati, Jaguar and a Mercedes 300 SL. He got his first Ferrari in the late 1950s and was a loyal customer. He said that once he owned a Ferrari, he never wanted to drive his other cars.
Lamborghini owned three or four Ferrari 250GTs and was largely happy with them, except for the ride and interiors, which he considered to be unrefined. But the 250s also had recurring clutch problems. Whenever he took a car back to the Ferrari shop to have the clutch fixed, it would be shuttled away to be worked on in secret. Lamborghini was left cooling his heels for several hours each time.
According to Lamborghini, when he met with Enzo Ferrari to discuss the weak clutches, Ferrari essentially told him to go poop in his Ferragamos. He said to stick to tractors, because he didn't know anything about sports cars. In response to that insult, Lamborghini decided to start his own, now legendary car company, in direct competition with Ferrari. The two men never spoke again.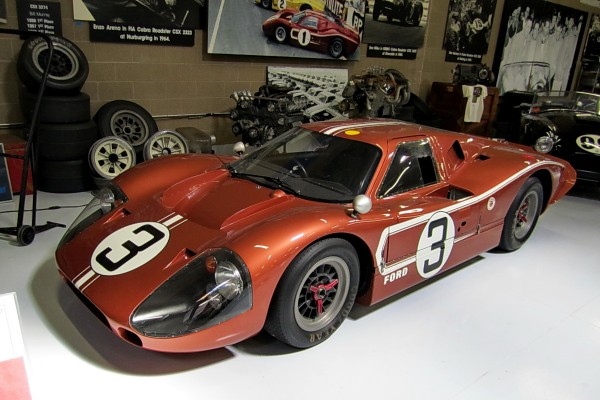 Around the same time, Henry Ford II (then CEO and Chairman of the Ford Motor Company) was in discussions with Enzo Ferrari about selling his company. Ford II had wanted his company to get into endurance sports car racing, so this was a perfect opportunity for them.
The story goes that late in the negotiations, Enzo Ferrari killed the deal by shutting off all discussions. He had been insulted when he found out that Ferrari engines wouldn't be able to run at the Indianapolis 500 if the two companies merged.
When Ferrari axed the talks, Henry Ford II was furious. By that point, the Ford Motor Company had spent several million (in mid-1960s dollars) in negotiations and on assessing Ferrari's business. Ford II then ordered the company's racing division to develop a car with the goal of spanking Ferrari at Le Mans. The result was the Ford GT40.
From 1960 through 1965, Le Mans had been won by a Ferrari. This was a huge point of pride for the company. But in 1966, a GT40 won Le Mans. A GT40 also came in second and third place. The Ferraris that did finish came in eighth and tenth.
Then a GT40 won LeMans the next three years in a row. Take that, Enzo. That'll teach you not to return a phone call.
Some cars are built out of a love for great performance. Some are designed with an eye towards styling and beauty. And now we know that some cars are created out of good old-fashioned anger. And I for one am thankful, because the Lamborhgini Miura and the GT40 are two of my all time favorite cars. If Enzo Ferrari hadn't been a prickly pear to just the right people at just the right time, some of the best cars might have never been made.
---
Hear more from Adam Carolla by subscribing to CarCast on iTunes or visit CarCastShow.com